Cinnamon Sugar Donuts – fluffy baked donuts coated with cinnamon sugar. You need to try these!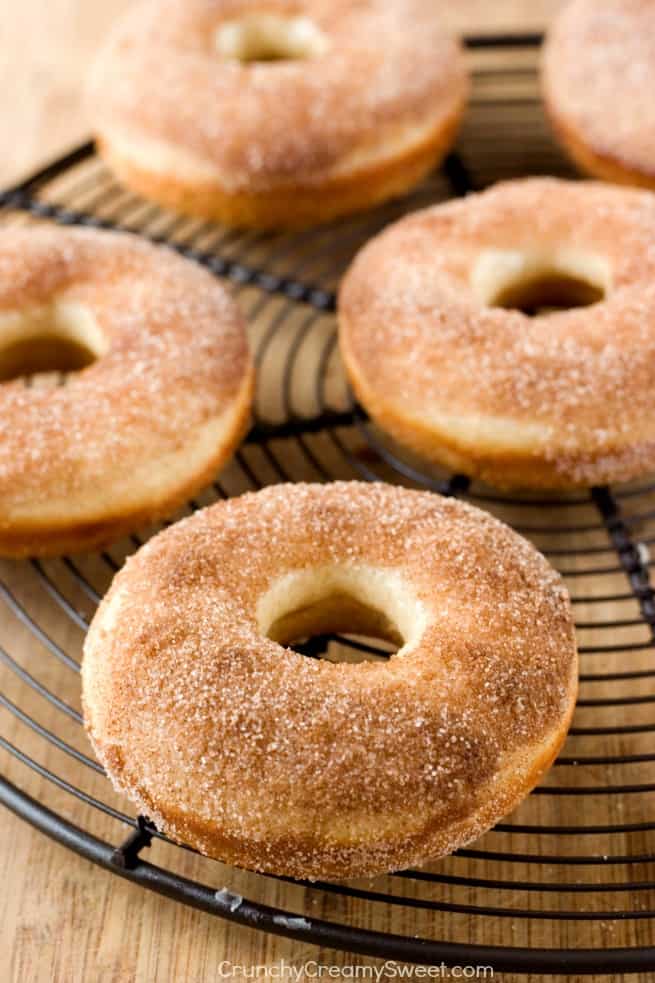 TGIF! 
And Friday calls for donuts! The weekend is here and I have donuts on my mind again. We loved these Maple Glazed ones but obviously I couldn't stop at them. By the way, I just received a mini donut pan. MINI! I mean mini!
So get ready for the cuteness because you bet your sweet teeth, I will be sharing some soon!
Back to these babies.
They are fluffy, soft and so easy! You can have from-scratch donuts done in under 20 minutes! Then coat them in cinnamon sugar and devour! I know they are a classic type of a donut, but that's just one more reason to save this recipe so you can make them whenever craving hits. Or your family asks: how about donuts today? Or unexpected guests arrive.