Cook's Illustrated Chewy Brownies taste and look like from the box. They are easy to whip up and are sure to satisfy your chocolate cravings!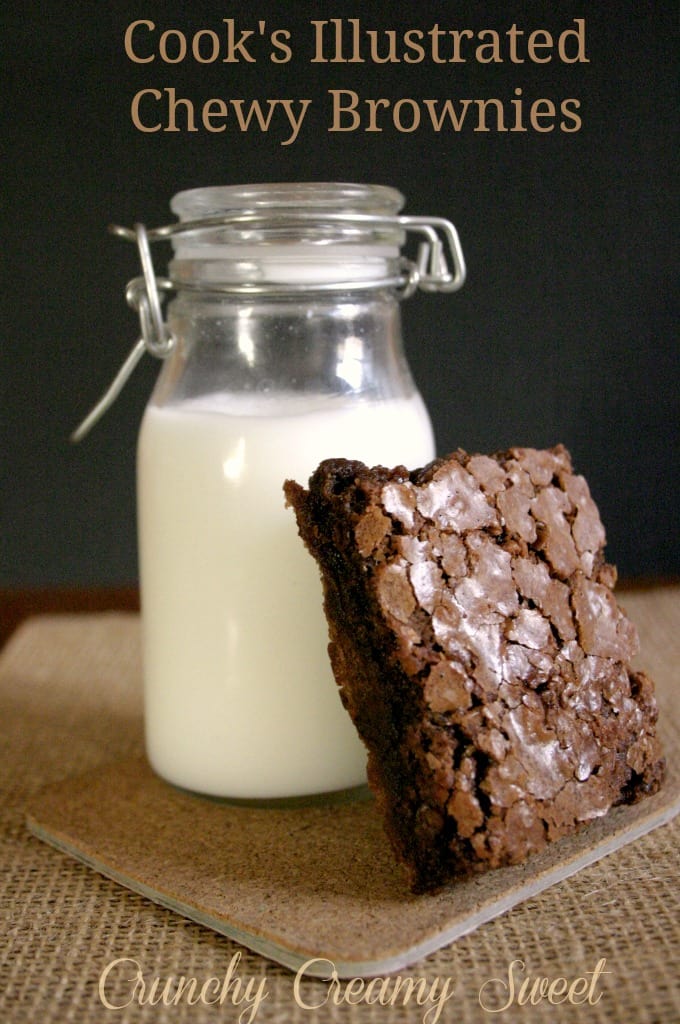 COOK'S ILLUSTRATED CHEWY BROWNIES
I have to confess, I was both excited and apprehensive to try this recipe. Excited, because there is "chewy" and "cook's illustrated" in the name. Apprehensive, because there is "cook's illustrated" in the name. Which means that these brownies could be perfect and I could end my search right now. And I am not ready to do that just yet.
Just look at it! Crackly top, chewy center, lots and lots of chocolate! Are you melting already? Then wait because there is another plus to this recipe. It comes together really quickly and you only need one bowl and a whisk. No bain marie, no mixer, no vigorous whisking until your hand falls off.