Pumpkin Spice Chocolate Covered Pretzels – dip pretzels in melted chocolate mixed with pumpkin spice for a fun Halloween snack that kids will love to make and eat!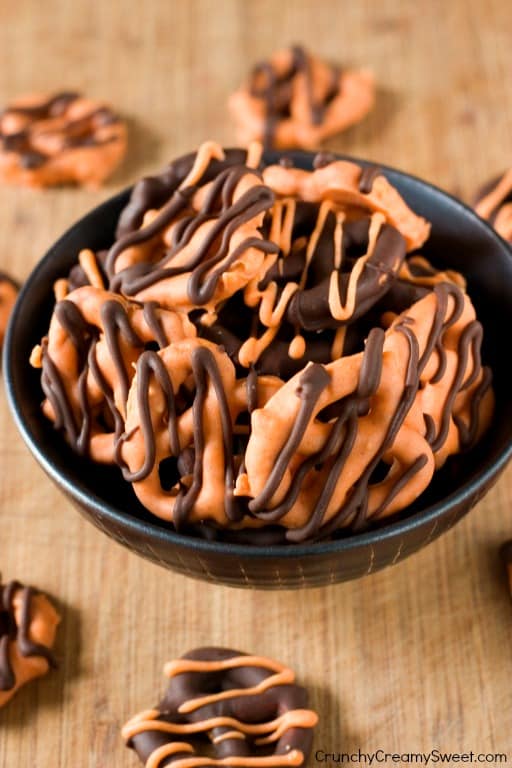 This recipe is inspired by my kids, who are already counting days till Halloween. They asked me the other day if there is anything that we have that they could dip in melted chocolate. So we came up with these fun Halloween pretzels! I put my own twist on it and added the pumpkin spice to the melted chocolate for a truly fall flavor.
These pretzels disappeared so quickly! They want to make them again and pack some for their friends. They were fun to make as there was melted chocolate involved, and let's face it – playing with chocolate is always fun.
I love this idea as it looks fun and it's quite delicious! Pumpkin spice and chocolate (especially the white one) goes so well together! It's a sweet spice snack. And it's addicting too!