Chipotle Chicken Soup – warm up with a bowl full of this spicy chicken soup that's full of flavor! You can have it done from start to finish in under 30 minutes.
Few slices of skillet focaccia or topping of homemade croutons on the side and you are set!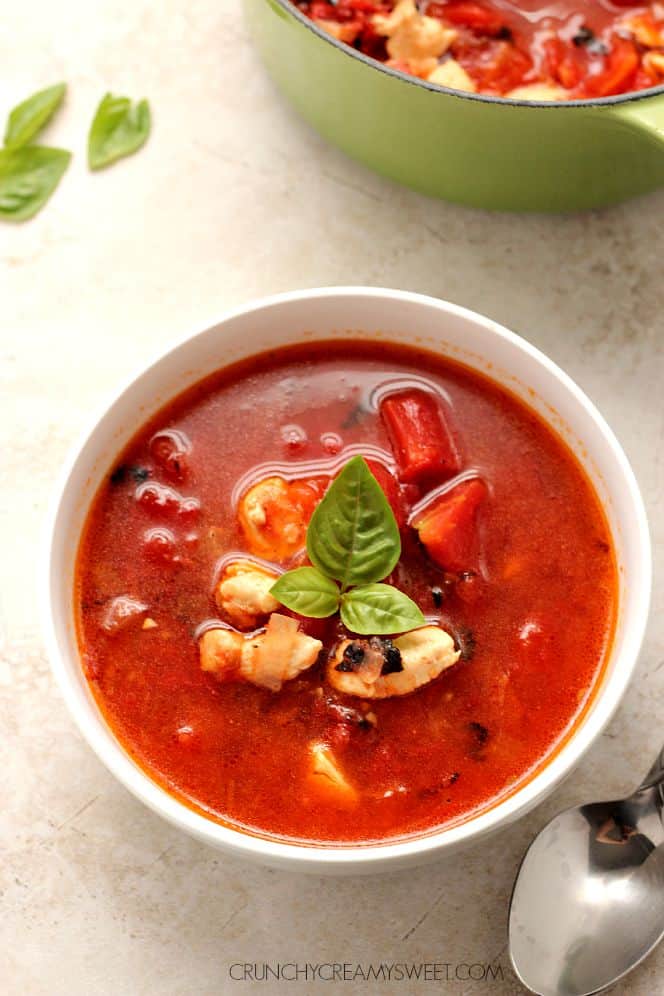 CHIPOTLE CHICKEN SOUP
Doesn't matter how busy your days are, how many hungry bellies you have to feed – a hearty soup is always a good idea. Especially since this one comes together in just 30 minutes or less. All you need is chicken, chipotle peppers (in adobo sauce), a couple of cans of diced tomatoes (I used fire-roasted kind), onion and garlic and let it all simmer away together. You can even use fresh tomatoes if you have some on hand, just add tomato sauce. Garnish with chopped fresh basil and maybe even a dollop of sour cream to cool the heat.