Instant Pot Sweet Potato Curry – an easy vegetarian curry made with chickpeas, sweet potatoes and spinach. Perfect with rice for simple meal prep throughout the week!
This curry is delicious served over fluffy rice or with mashed potatoes.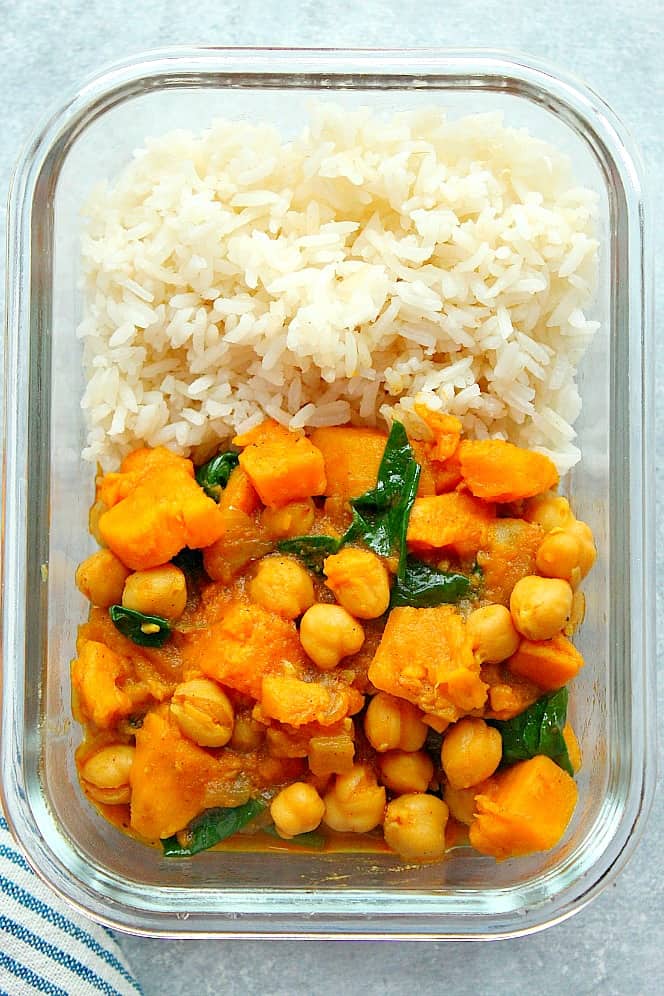 If you don't use your Instant Pot for meal prep, you need to start right now! Making a big batch or rice or quinoa, portioning out and freezing is what I do every week. It's a healthy option and quick side for lunch or dinner. This simple Instant Pot Sweet Potato Curry is perfect to make on a Sunday afternoon, portion out into meal prep containers and keep in the fridge for up to 5 days. It's healthy, vegetarian, vegan and satisfying. Delicious curry with rice makes for a delicious lunch or dinner!