Chicken Marengo – chicken thighs cooked in Italian tomato sauce with olives, garlic and onion. Comfort food for chilly days!
We love this chicken dish with mashed potatoes or rice and a generous piece of garlic bread.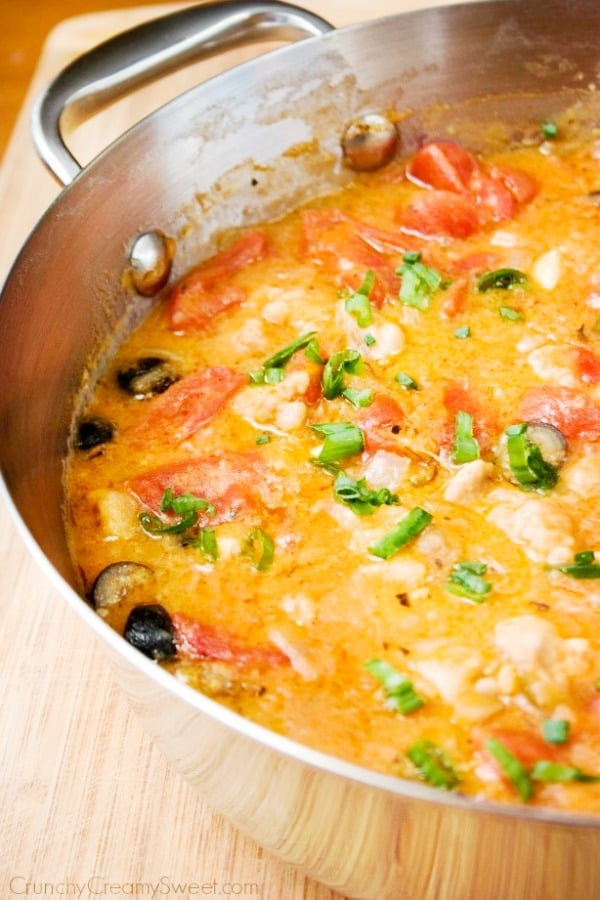 CHICKEN MARENGO
This Italian dish is pure comfort food that you can make under 30 minutes. Chicken cooked in a flavorful sauce made with tomatoes, white wine, stock, olives, garlic, onions and seasoning. Serve on a bed of fluffy mashed potatoes and devour. This dish is perfect for busy weeknights, lazy weekends and any time of the year, especially the cold months. This delicious dish comes from a small village of Marengo, in Northern Italy. It was prepared by Napoleon Bonaparte's chef in 1800.