This Easy Hibachi Chicken is amazingly easy to make at home! Just cook the chicken with soy sauce, saute vegetables and make fried rice, all in just one pan!
I serve this dish with Yum Yum Sauce and fried or plain rice. All of the sides can be made ahead of time to save on prep!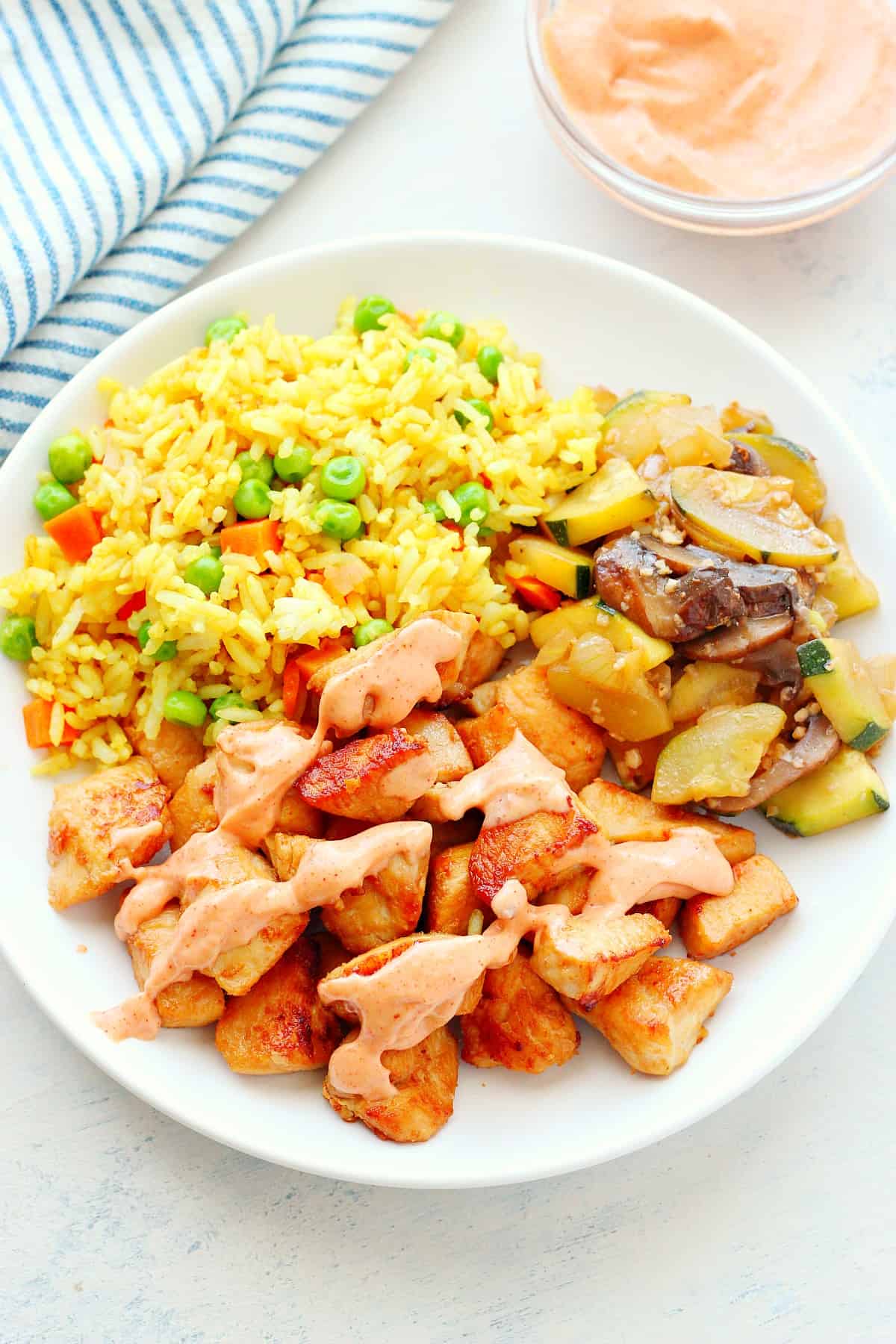 I am expanding my recipe collection of takeout dinners made at home to Japanese steakhouse dishes! This Hibachi Chicken is currently my favorite. It's incredibly flavorful and so quick and easy to make. I serve it with plain or fried rice and saute whatever vegetables I have on hand. This dish can be made ahead of time and serve for lunch and dinner throughout the week.