Baked Honey Mustard Chicken is the best recipe for baked chicken breast with honey mustard sauce. Seasoning chicken and searing it before baking creates the incredibly rich flavor in this dish.
Roasted chicken is flavorful and so easy to make, just like my French Onion Roasted Chicken and the Skillet Chicken Thighs.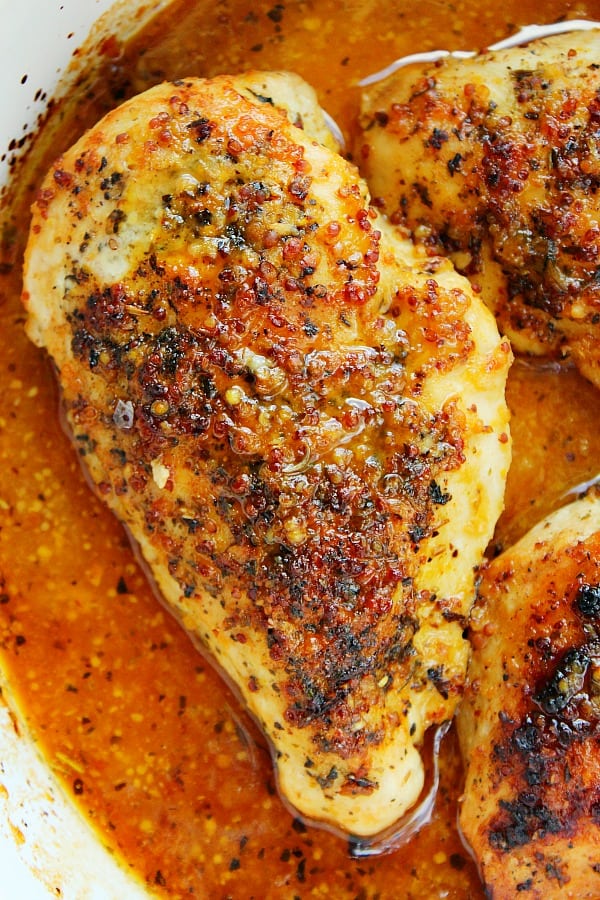 When you sear a seasoned chicken in a hot pan and then baked it in the oven, covered with sweet and tangy sauce, magic happens. You can make the best juicy and flavorful chicken with just a few ingredients. This recipe makes the best oven-baked chicken, and no small bit of flavor is left behind. You can sear the chicken in a pan and bake in a baking dish or sear and bake in a cast iron skillet. The honey mustard sauce is rich and flavorful. This chicken dish is perfect for a lazy weekend as well as a busy weekday because the prep time is quite short.