Creamy Mushroom Garlic Chicken – juicy chicken in a creamy sauce served with mashed potatoes, rice or pasta for a quick and delicious dinner!
This chicken is so easy to make and it is perfect for busy weeknights or weekends, special occasions, etc. Serve with mashed potatoes, rice, roasted Brussels sprouts or roasted broccoli.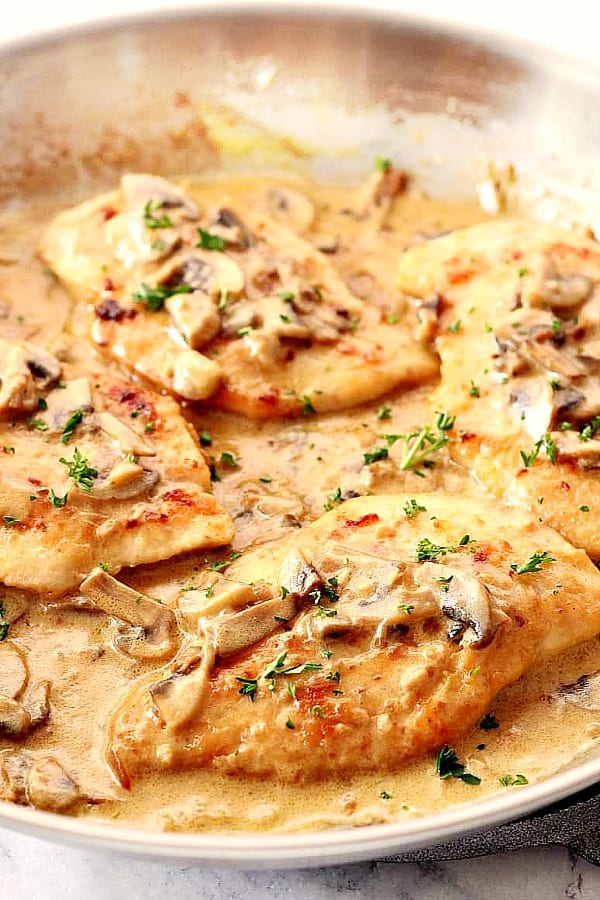 This skillet chicken is one of my favorite ones to make when I want to take a break from pasta and rice casseroles. When I want something more elegant on the plate. But it's till have to be quick and easy. I absolutely love the garlicky mushroom sauce on chicken or pork chops. A simple garnish of chopped parsley and you are done and ready to eat. This looks like a weekend dish but since it really doesn't take much time to make, it's great for busy weeknights too.