Breakfast Omelet Cheesy Garlic Bread – easy cheesy garlic bread topped with scrambled eggs, bacon, ham, peppers, mushrooms and plenty of cheese! Breakfast just became fun!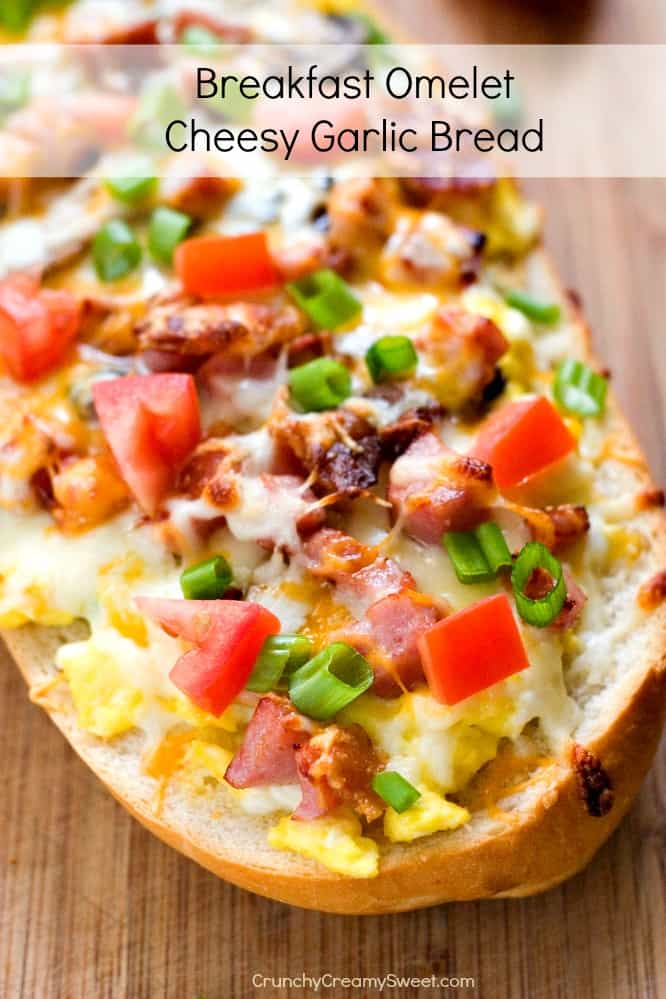 Hi Friends! I am so excited to share today's recipe with you! It might be the prettiest one from all of the cheesy breads we made and shared here with you. It's a breakfast version!
Remember when I shared this Philly Cheese Steak Cheesy Bread and said my Hubby and I actually had it for dinner? Well, our kids didn't like the steak in it so I had to make something more kid friendly for them. I took one of their favorite food, eggs, and got the inspiration to make this breakfast omelet topped bread.
Oh my! Was this bread a huge hit or what!! Our kids LOVED it! They couldn't praise this idea enough with their mouths full! Can you blame them? Look at this cheesy goodness!