Instant Pot Mac and Cheese – the easiest way to make creamy and cheesy macaroni your whole family will love! It's so easy to make with 5 ingredients right in your pressure cooker.
I cook pasta in my Instant Pot every week. Our favorites include the Spaghetti (fail-proof) and Pasta Carbonara.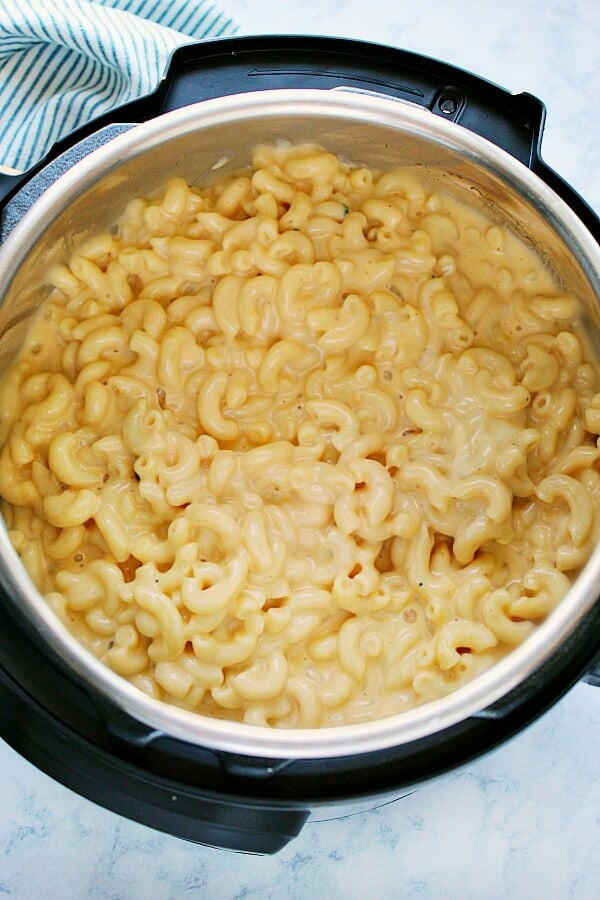 Forget the box mac and make this mac and cheese with real ingredients, real cheese in just 12 minutes. This is the fastest and fail-proof way to make this classic dish that the whole family will love. The Instant Pot pressure cooker wins again! This macaroni and cheese could not be easier to make. Even my 11-year-old can make it!
This recipe is perfect for busy weeknights or simply when you are craving comfort food. You can jazz up this mac by adding steamed vegetables or cooked meat.