Spinach Artichoke Dip – hot and cheesy and everything a good dip should be! This classic is filled with spinach and artichokes and topped with mozzarella cheese. This is a must-make for any party!
Use this dip and turn it into Spinach Artichoke Dip Slides for a geat appetize or Spinach Dip Chicken Pasta for a full meal.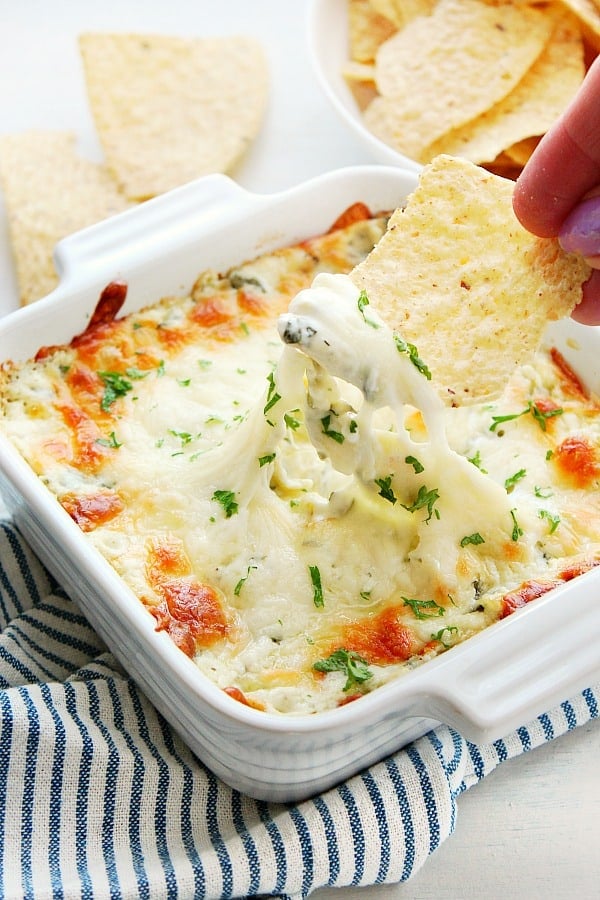 The famous spinach artichoke dip is a must for any party. The fact that it's so easy to whip up, makes it a great last-minute appetizer when you are in a pinch. You can bake it in the oven or cook it in your slow cooker. Add jalapenos and pepper Jack cheese for a spicy version. This dip is a fail-proof appetizer for a game day, holidays, get-togethers and parties!