These Roasted Potatoes and Carrots are tossed with garlic butter and seasoning and roasted in the oven. Easiest vegetable side dish you can make in under 30 minutes!
Serve them with skillet chicken thighs, Lemon Pepper Chicken or braised pork chops. They complement any meat dish!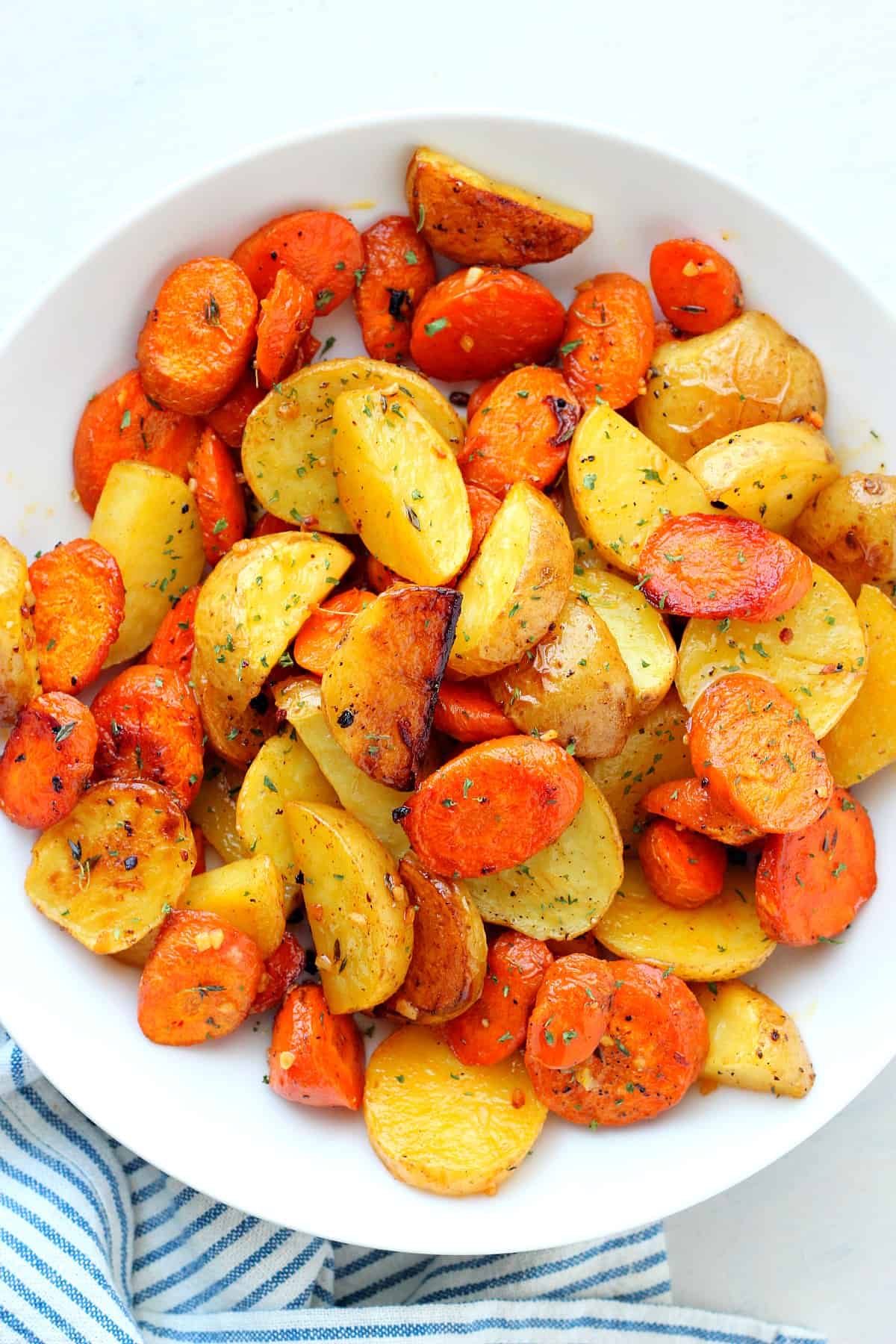 There is no easier side dish than roasted vegetables. It's my favorite way to prepare them! Today, we are taking two classic veggies, potatoes and carrots, tossing them with garlic butter and seasoning and roasting in the oven to perfection. It's a simple yet delicious side dish recipe that pairs perfectly with any meat dish.