This Caramel Apple Coffee Cake is a must-try dessert for fall! It's tender cake with sauteed apples, crunchy crumb topping and homemade salted butter caramel sauce!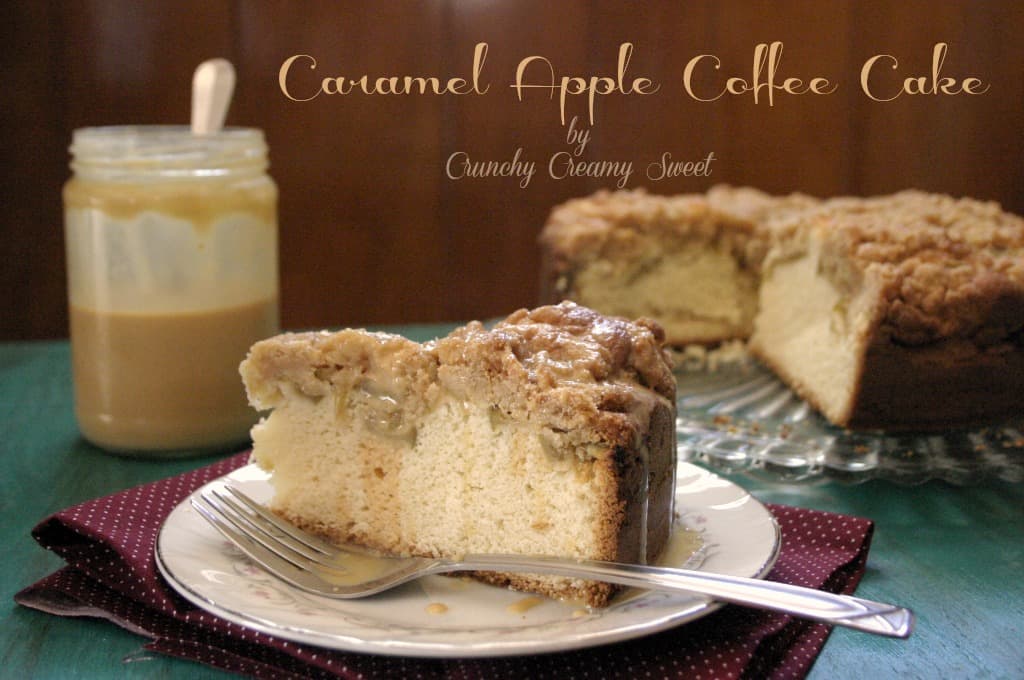 CARAMEL APPLE COFFEE CAKE
I am in the full swing mode of fall baking. And I love it! Despite the heat outdoors, I am enjoying fall soups, home-baked bread and cakes. Like this one. Caramel Apple Coffee Cake. Does this look yummy or what??
Remember my Salted Butter Caramel Sauce? It took the internet by storm!! I am not surprised. I had to use it in this cake. It's just perfect with apple coffee cake!