Caramel Swirled Cheesecake layer on top of Pillsbury's Gluten Free Cookie Dough. One amazing treat!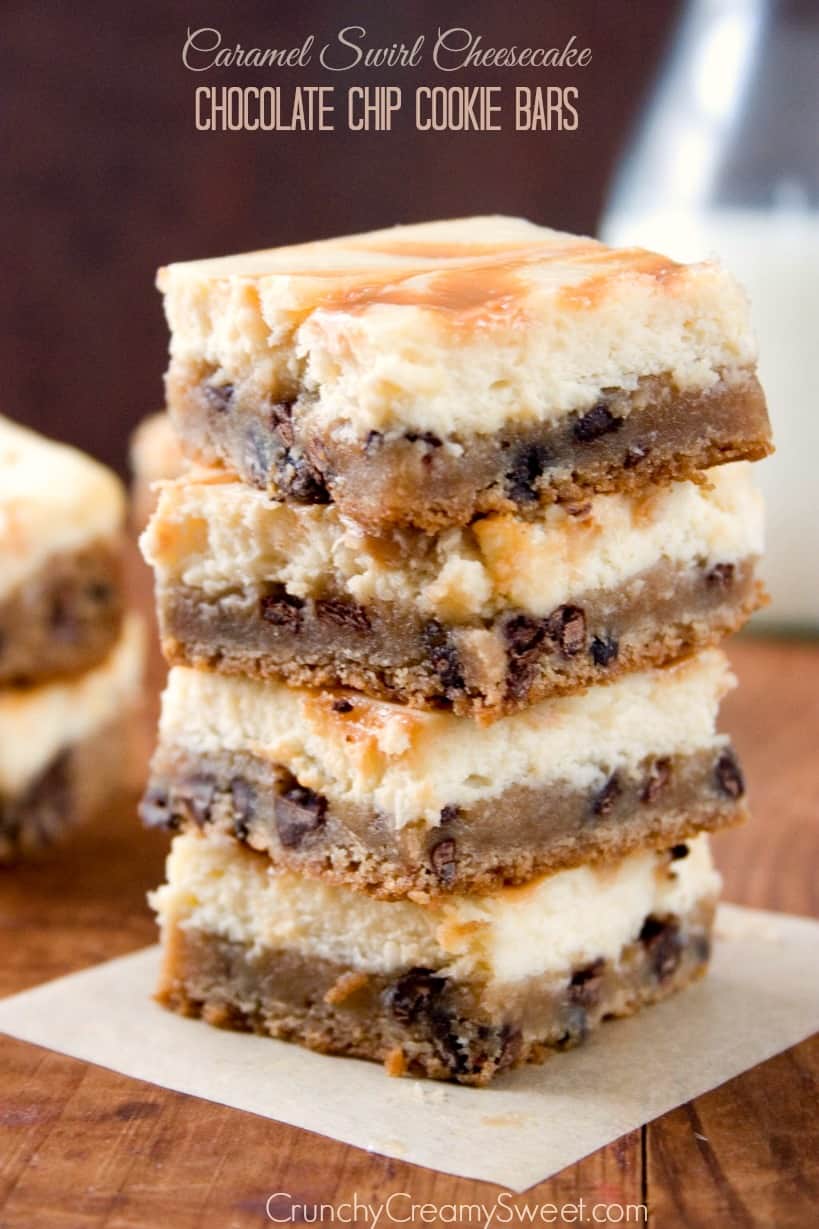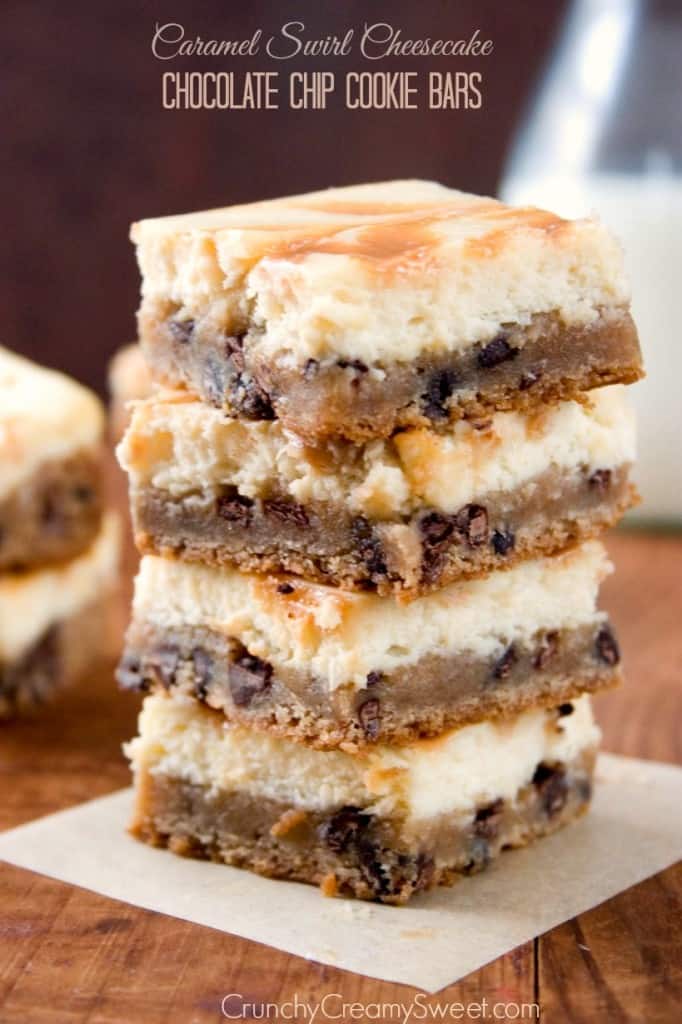 I could eat cheesecake desserts everyday. It's one of our very favorite treats!
Now add caramel swirl into the cheesecake and set it all atop a chocolate chip cookie dough – one amazing treat!!!
These bars are made gluten free. I was asked by Pillsbury to try their gluten-free line of products and use it in my recipes. I went with the chocolate chip cookie dough and created these outrageously good bars!
[Read more…] about Caramel Swirl Cheesecake Chocolate Chip Cookie Bars