Caramel Stuffed Chocolate Chip Cookies – these giant cookies are soft and chewy and filled with chocolate and caramel. You have to try them!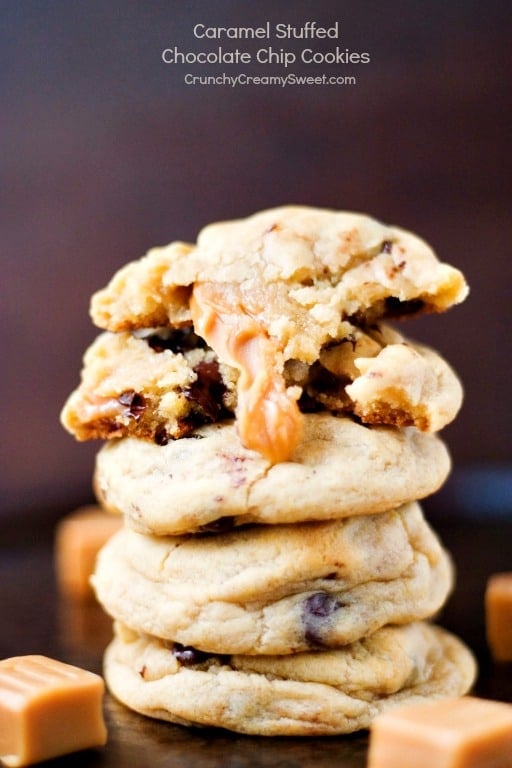 These cookies are epic. EPIC. In size, flavor and texture.
You say "chocolate and caramel" and I am there. Done and done. No need to convince me. I know it's the best flavor combo ever!
Chocolate chip cookies can be pretty amazing by themselves. But stuff them with caramel and you are entering a whole new world. It's like hiding the best present ever inside an already yummy treat. Pass me the plate!