Sweet and Salty Caramel Popcorn Mix made with popcorn, pretzels, Chex cereal, nuts and potato chips, all coated in caramel. Perfect party snack!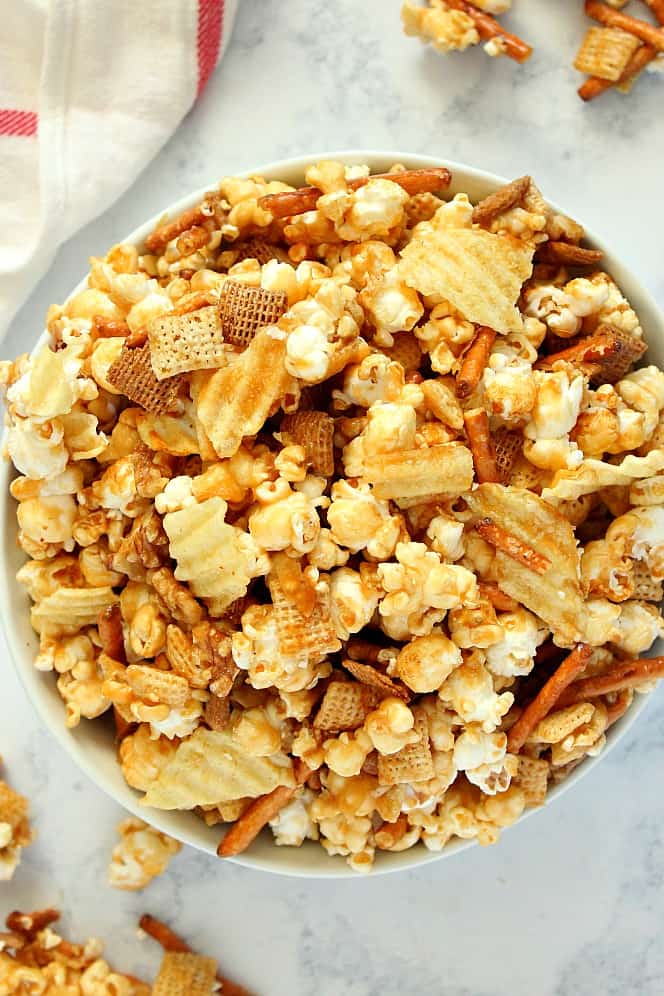 We are taking caramel popcorn to a whole new level today! The sweet and salty level with crunchy salted pretzels and ruffled potato chips but also cereal and nuts. This Sweet & Salty Caramel Popcorn Mix is currently our favorite for Friday movie nights. If you've never tried salty potato chips coated in sweet caramel, you are missing out! It's a surprising but a delicious treat. Perfect for a party mix!
This Sweet and Salty Caramel Popcorn Party Mix is quite addicting yet surprisingly easy to make. If you follow the prep steps, you can make it under 20 minutes and ready for your movie night or next party!