Homemade Butterfinger Bark – your favorite candy in a bark form! Only 3 ingredients needed to make this treat!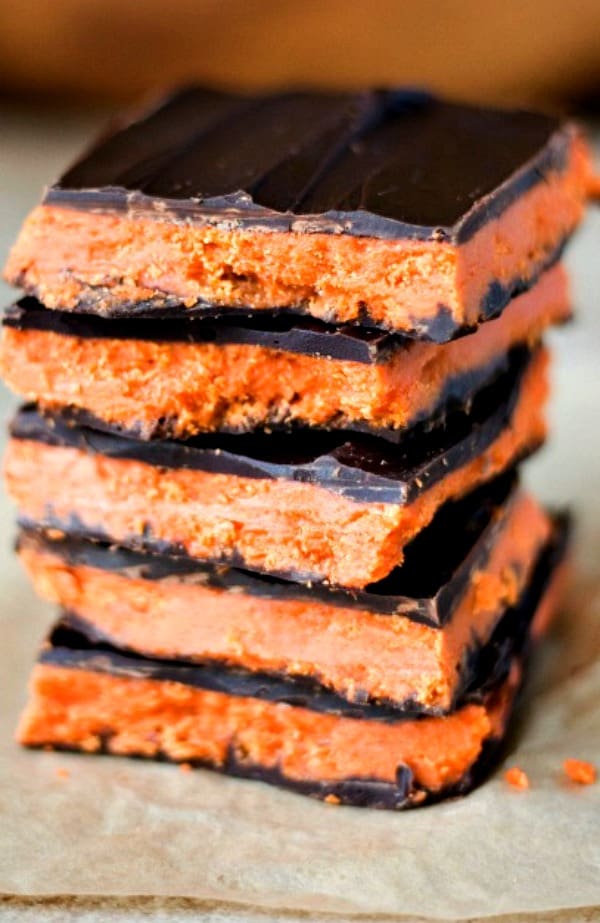 BUTTERFINGER BARK
Last year, about this time, I stumbled onto a recipe on Pinterest for homemade Butterfingers. My favorite candy. Next to Reese's cups. And Kit Kat. And Almond Joy. Okay, so it's not the only favorite candy of mine but it's up there in the top 5! I tried the homemade version last year and it was fantastic! Today I am sharing it's bark version on the blog. You only had to wait one year. 🙂
This bark is so ridiculously easy to make, it's crazy! We are talking three ingredients that I bet you already have in your pantry. You can make this into candy bars but the bark takes significantly less time and is equally delicious!