This is the Best Vanilla Frosting Recipe you will ever make! It's ultra fluffy and perfect for spreading on cakes or piping out on cupcakes. 
This frosting is perfect on my One-Bowl Vanilla Cake or my Perfect Sugar Cookies, topped with sprinkles.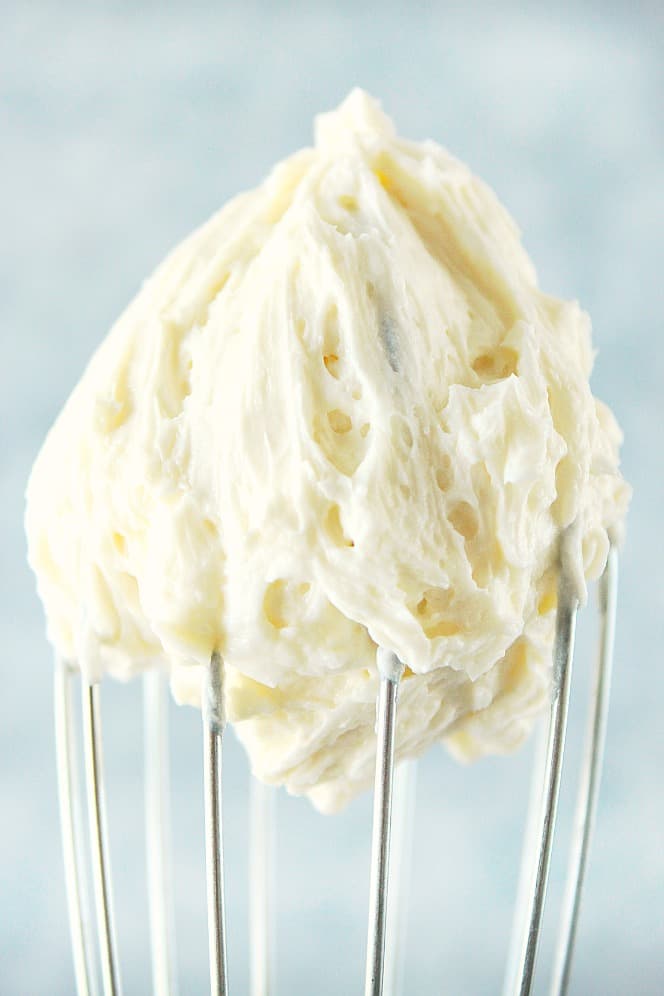 Homemade vanilla buttercream frosting is crazy easy to make and you only need 2 basic ingredients: butter and sugar. Add vanilla and a splash of heavy cream for the irresistible rich flavor. This Fluffy Vanilla Frosting starts with butter creamed for 7 minutes, for the best result. You can make different variations by adding flavors with spices, instant coffee or caramel sauce. This frosting is perfect for cakes, cupcakes and cookies.