Jalapeno Popper Burger – beef burger grilled to perfection and topped with jalapeno popper filling. Spicy, juicy and perfect game day food!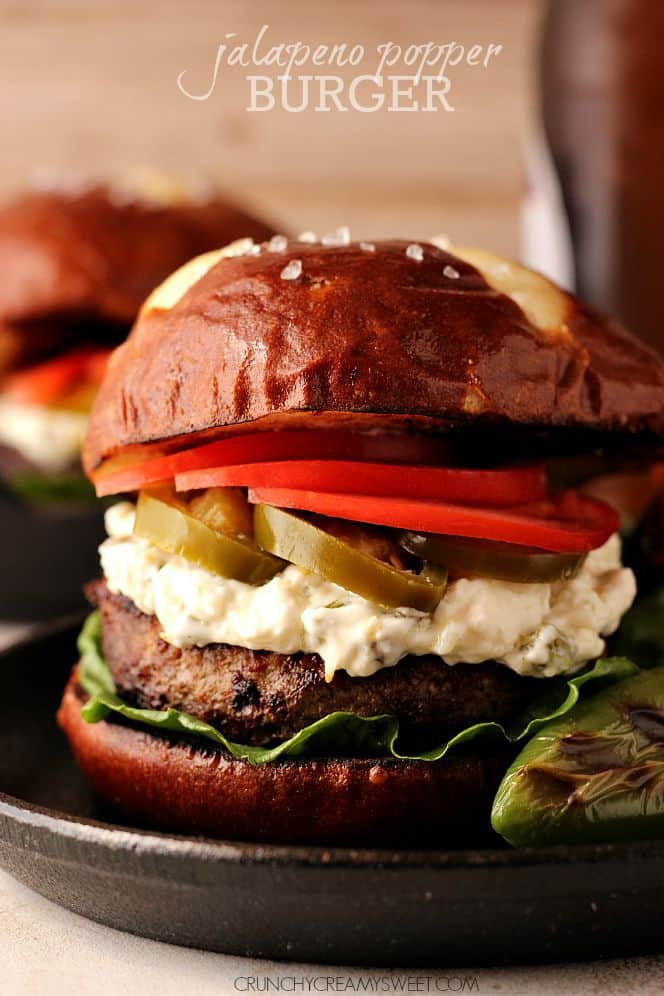 Our favorite dishes, that I share here on Crunchy Creamy Sweet, seem to be a combination of two dishes we already love. Take the Spinach Dip Chicken Pasta, or Pizza Bread, Philly Cheese Steak Cheesy Bread or Snickerdoodle Scones, to name just a few.
Today is no exception. This burger is a combination of a grilled beef patty and a jalapeno popper. It is also one of the best burgers we ever made or had. It's juicy, spicy and it's a must for a game day!
Thick burger, grilled to perfection topped with a creamy, cheesy and spicy jalapeno filling – pure genius! We made it few times and each time we can't stop raving about how crazy good this bad boy is!