Pumpkin French Toast Casserole – your favorite breakfast made the easy way! French toast bake with pumpkin and spice and my best crumb topping. You can even make it the night before! 
This sweet bake is perfect served with a steaming hot mug of coffee with my Pumpkin Spice Coffee Creamer.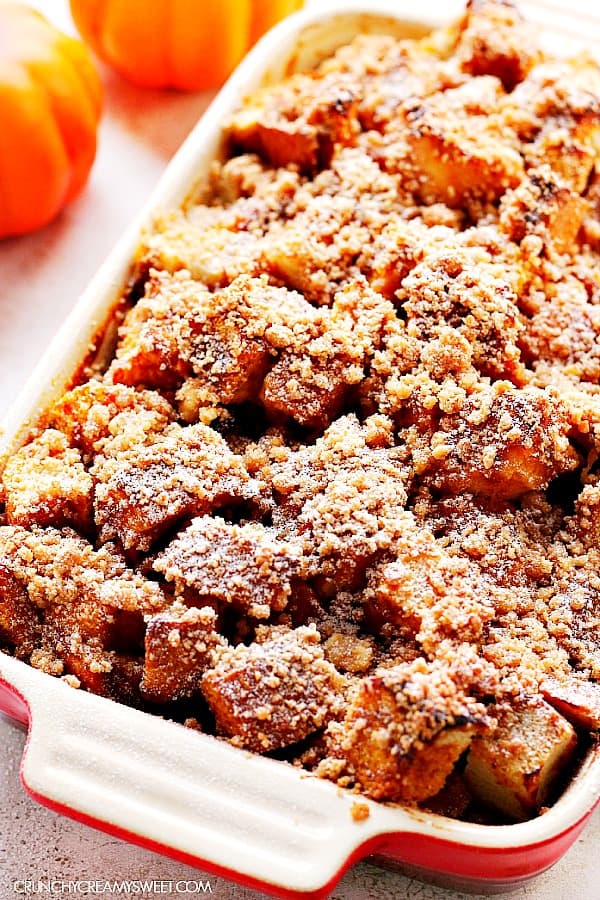 Starting the weekend or a holiday with a good breakfast is a must in our family. It makes for the perfect start to a special day and gets everyone in the celebratory mood. This easy take on French toast is my favorite way to enjoy a long, sit-down breakfast with my Hubby and our kids. Since we are a family of five, it takes me a while to make everyone individual French toasts the traditional way. Easy breakfast casseroles are the answer! Minimal prep, bakes in the oven while you set the table, absolutely delicious – win! Let the oven do the work for you – you already prepped the dish the night before.