Chocolate Breakfast Cookie Bars – delicious chewy chocolate bars that are packed with crunchy cereal and oats. Drizzle with peanut butter for even more flavor!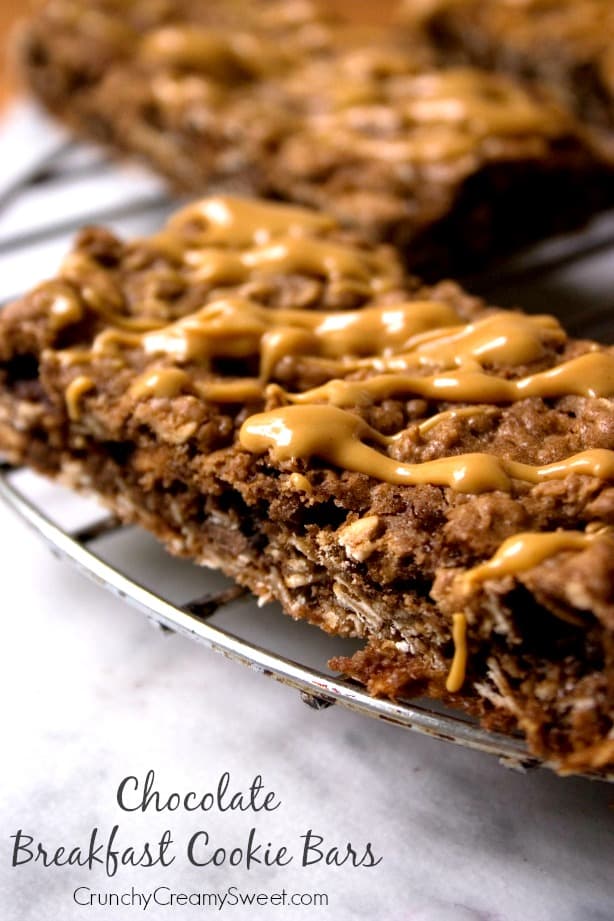 Chewy chocolate bars, packed with crunchy cereal and oats and drizzled with peanut butter. How is that for a morning treat?
Obviously I have a problem. Because chocolate for breakfast is my favorite way to start the day. 🙂
We loved the Double Chocolate Muffins with Peanut Butter Drizzle and you can say that I was anxious to drizzle something again. As you can see,  these bars just had to happen. I used one of our favorite cereal cookie recipes, skipped the citrus zest and baked the whole dough in a pan.
Cool, cut, drizzle – you're set.