Chocolate Chip Blondies Recipe – buttery cookie bars loaded with chocolate chips. Quick and easy to make, no mixer needed!
Dessert bars are one of the easiest ways to make a treat in no time. Our favorites are Coconut Pineapple Crumb Bars, Gingerbread Cookie Bars and Coconut Cheesecake Bars.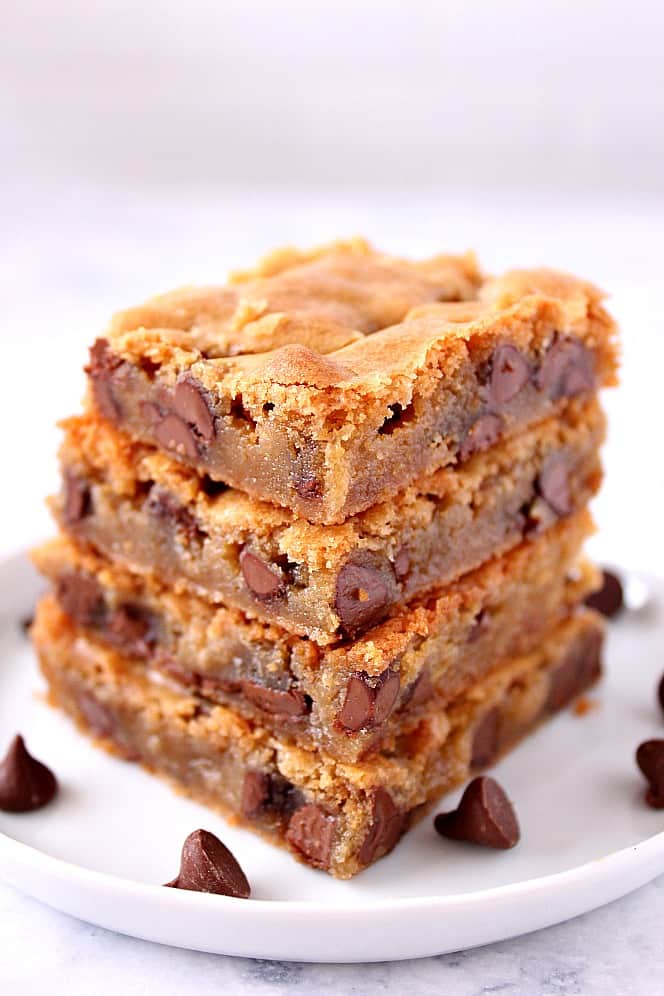 When you are craving a gooey melt-in-your-mouth dessert and need it fast, blondies are the way to go. It's the easiest recipe for cookie bars. You will love the butterscotch flavor alongside the semi-sweet chocolate chips. These Chocolate Chip Blondies are a one-bowl, no-mixer dessert that you will be making over and over. The buttery and gooey texture and lots of chocolate chips make them totally irresistible! Serve still slightly warm with a scoop of vanilla ice cream for a la mode treat.