This colorful and healthy Roasted Beet Salad is packed with nutrients and flavor. Mixed greens, feta cheese, pecans, and roasted beets are drizzled with citrus dressing in this delicious salad!
Serve this salad with Homemade Croutons for added crunch and texture. My Lemon Vinaigrette is perfect for a pop of bright flavor.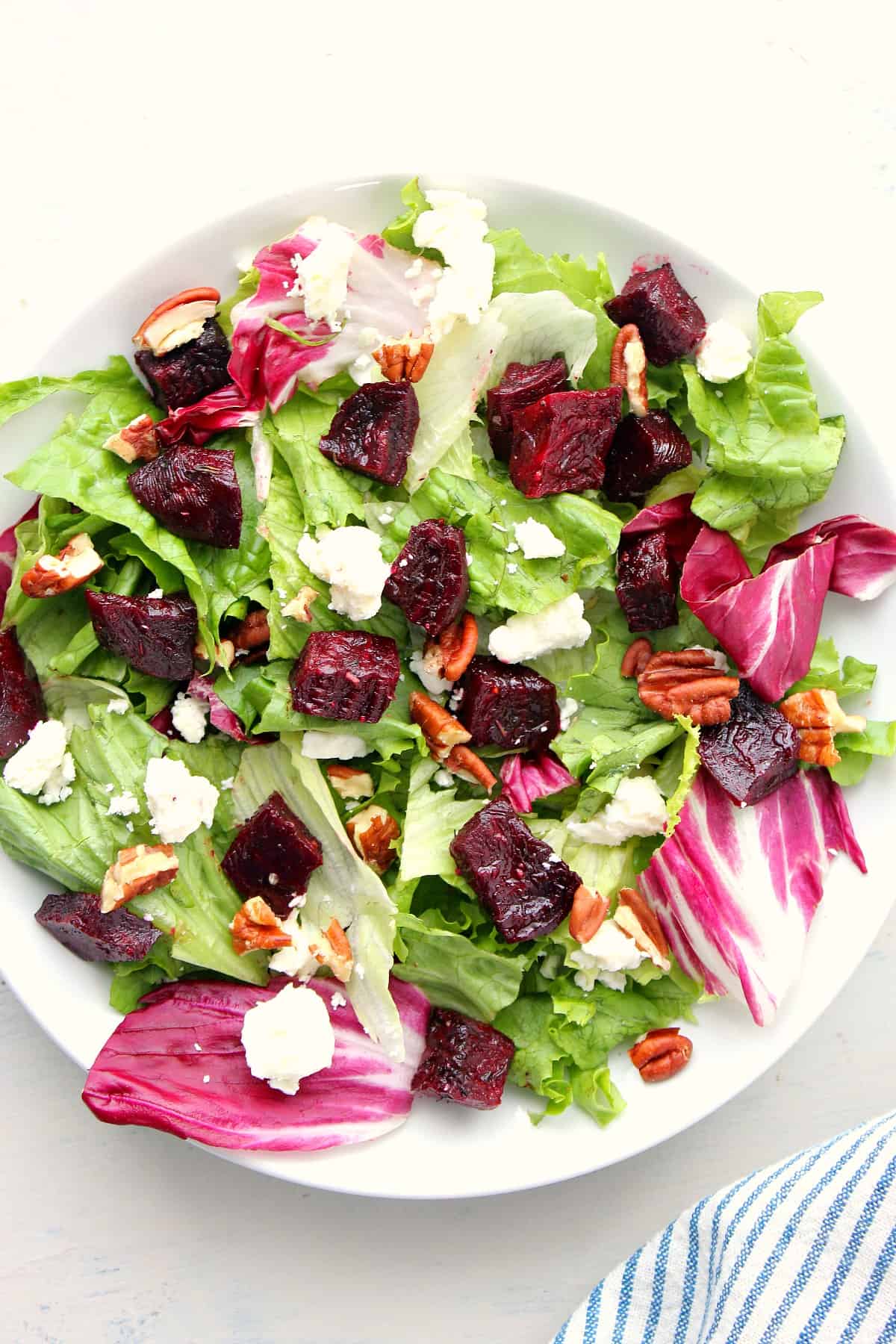 Recently, I shared my go-to recipe for roasted beets. They are so delicious, that I knew I wanted to find another way to enjoy them aside from being a side dish. Combining them with a simple baby greens mix, feta cheese and nuts sounded just right. I have been enjoying this salad for lunch every week and I absolutely love it!