Instant Pot Beef Chili Recipe – rich and flavorful beef and bean chili that's made in pressure cooker! Tastes as if it was cooking all day but takes only 20 minutes to make!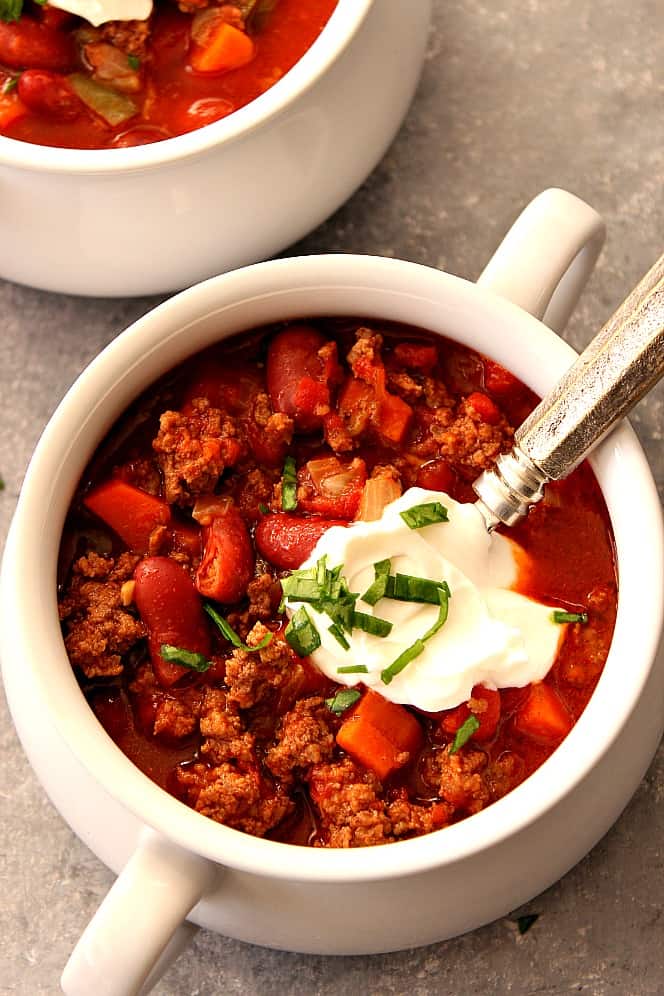 I have finally perfected my recipe for beef chili that cooks in my Instant Pot. It's time to share it here, on my blog, because you have to make it asap! It's rich and so flavorful! Thanks to my secret ingredient, it tastes as if it was simmering on the stove all day, but in fact it takes only 20 minutes to make, start to finish.
If you don't have the Instant Pot ( digital pressure cooker ), I highly recommend you get it. It will change your life because it will save you a ton of time in the kitchen.