20-Minute Beef Stroganoff Recipe – make this classic dish right in your kitchen with just a few ingredients and only 20 minutes from start to finish! Comfort food at it's best!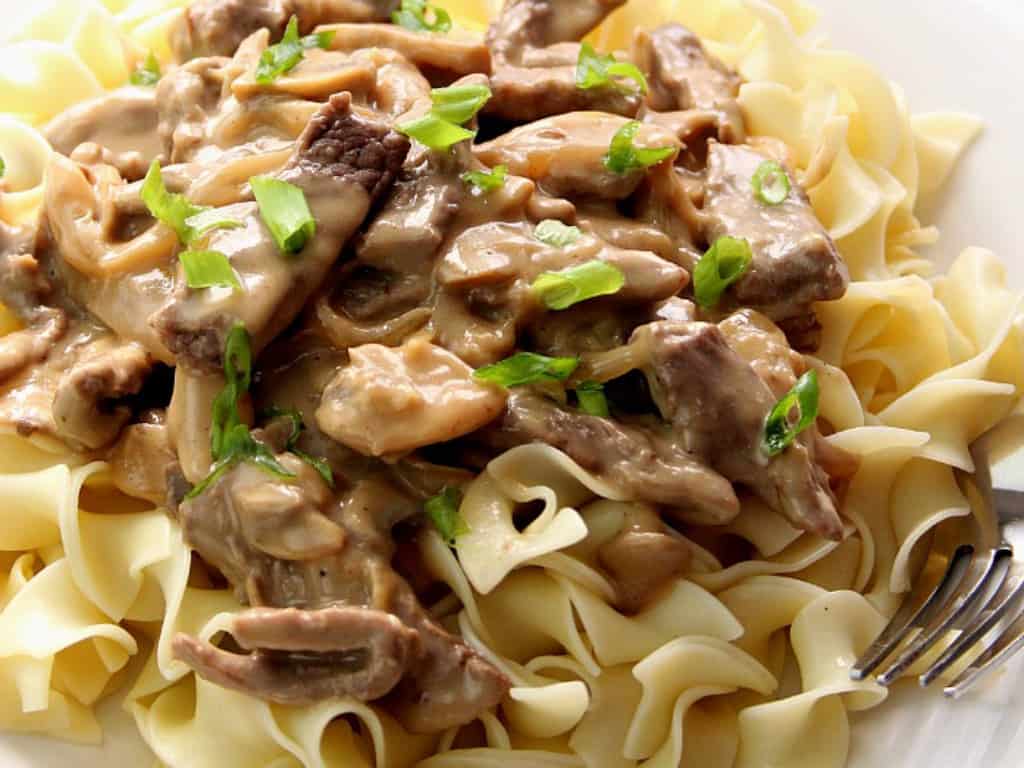 20-MINUTE BEEF STROGANOFF
Beef stroganoff is quite a special dish for us. It's was my Hubby's favorite thing to cook before we met and he is the one who taught me how to make it! It's one of our favorite dishes and we always make it together. Over the years, we perfected it and learned a few tricks that help. We are about to show you how to make the best beef stroganoff right in your kitchen and in just 20 minutes!
If you do Meatless Mondays, you have to try my vegetarian version: the Mushroom Stroganoff Recipe. It's absolutely fantastic and my whole family loves it!
[Read more…] about 20-Minute Beef Stroganoff Recipe