These Instant Pot French Dip Sandwiches are one of the best dinners you will make in your pressure cooker! The beef is ultra-tender and pairs perfectly with Provolone cheese on a toasted bun.
Save time by making this beef dish in the Instant Pot. It's full of flavor, like my Instant Pot Beef Stew and Instant Pot Pot Roast.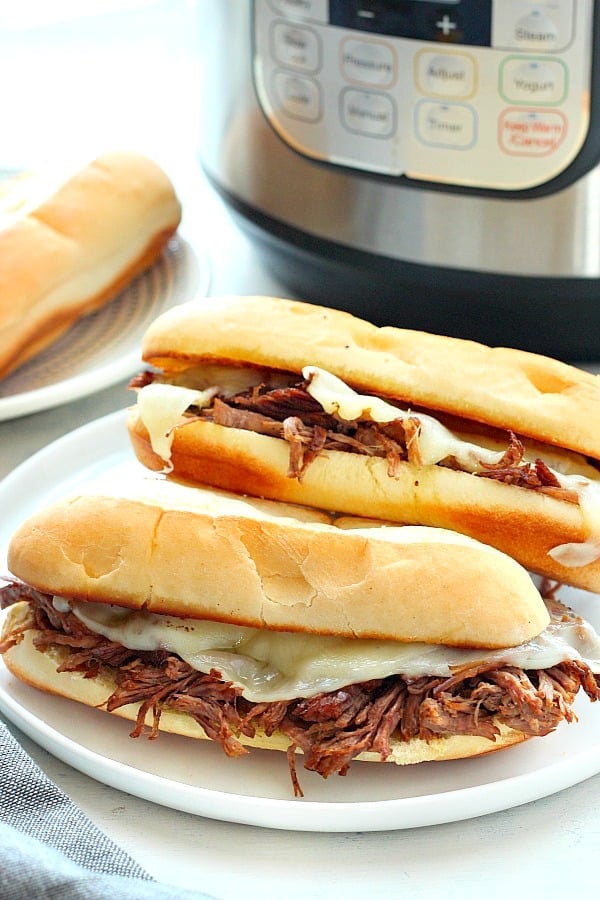 My Instant Pot did it again! If there is one recipe that will convince you that this small appliance is worth buying, it's this right here: French Dip Sandwiches. This is hands down my favorite beef recipe I've made in my pressure cooker to date. If you ever had this dish, you know that the meat has to be tender and melt in your mouth. For that you need to cook is low and slow. You can use a slow cooker and cook it for 8 to 10 hours but if you have the Instant Pot, it will be done in 60 minutes! My combination of beef broth, soy sauce, and Worcestershire sauce makes the au jus and the meat itself incredibly flavorful. It's absolutely delicious!