Instant Pot White Chicken Chili – creamy and hearty soup with chicken, white beans and chile peppers. You can make it with dried or canned beans!
Instant Pot is perfect for making flavorful soups, like this one. Our favorites include Instant Pot Chicken Noodle Soup and of course, the Best Beef Chili.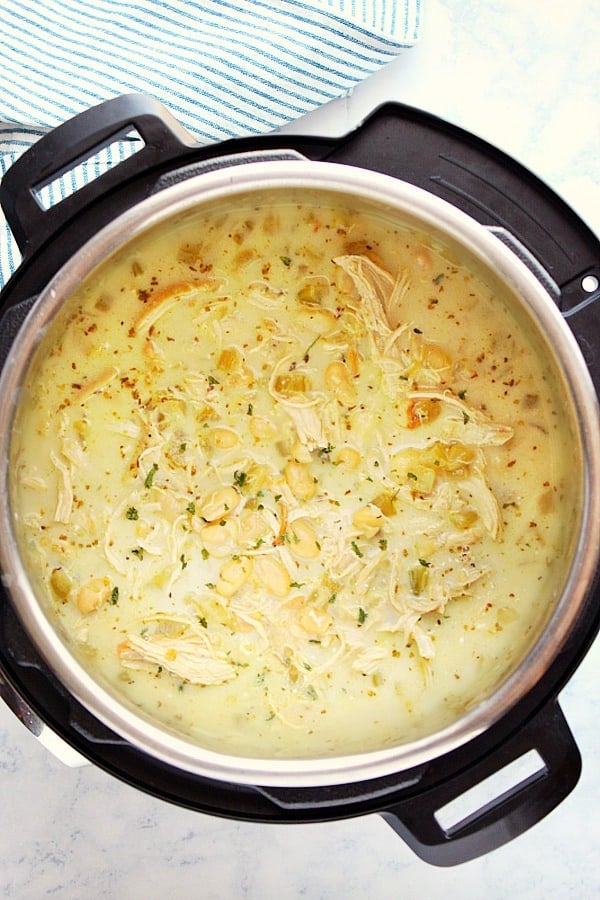 This creamy and flavorful chicken and white beans chili is currently a favorite in my house. It's delicious and quite a bit healthier than the classic version. I used dried beans, that I cooked in the Instant Pot first. It's so easy! Also, I am not using cream cheese but thickening the chili with cornstarch and half and half. It's my favorite way to make creamy soups! This White Chicken Chili is packed with chicken, beans and green chiles. Sauteing the seasoning along with garlic, onion and celery ensures that the chili is flavorful.