The Best Slow Cooker Pulled Pork – with just a few ingredients and minimal prep time you can make the best pulled pork right in your slow cooker! 
We serve this pulled pork with the KFC Coleslaw Copycat or on top of Instant Pot Mac and Cheese!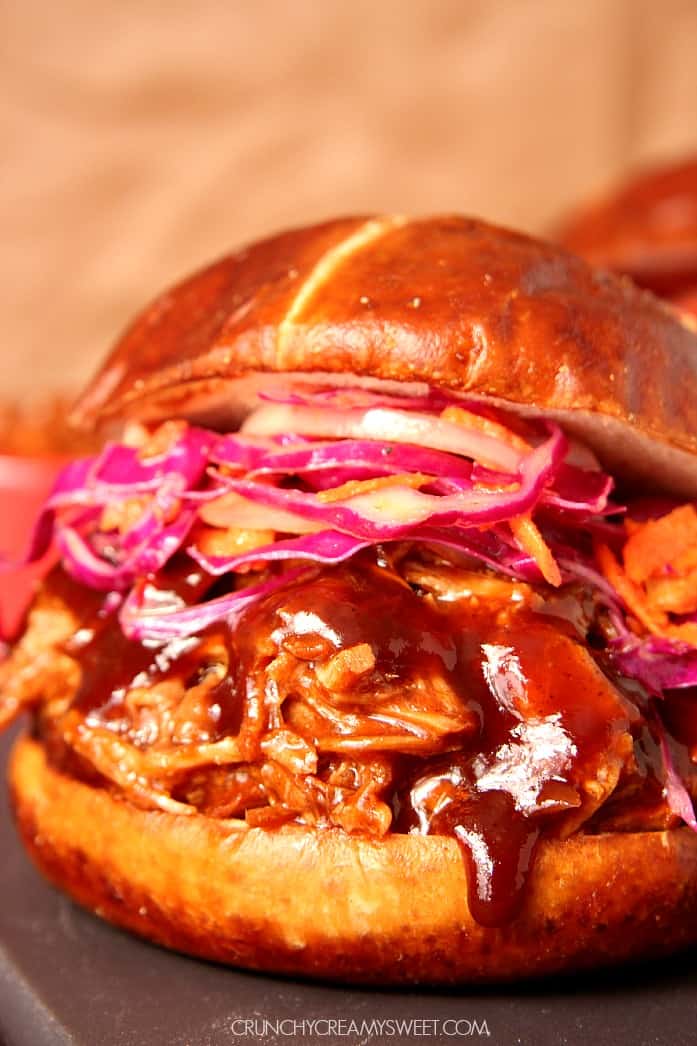 THE BEST SLOW COOKER PULLED PORK
If you ask me and my Husband, what is our favorite food – we will always say it's barbecue. Rich, smoky, slightly spicy meat that's falling-off-the-bone tender will always make us swoon. It's our comfort food and a go-to for any occasion. We make it all year round, on the grill and off. The slow cooker is the perfect vessel for making BBQ during the cold months of the year. Especially since the prep time is minimal and you end up with a huge pot of tender and juicy meat with a ton of flavor!