Instant Pot Hawaiian BBQ Chicken Recipe – pulled chicken with sweet pineapple BBQ sauce cooked in pressure cooker. Perfect served as sandwiches!
This easy chicken dish is a favorite, along with my Instant Pot Pulled Pork and served with my Homemade BBQ Sauce.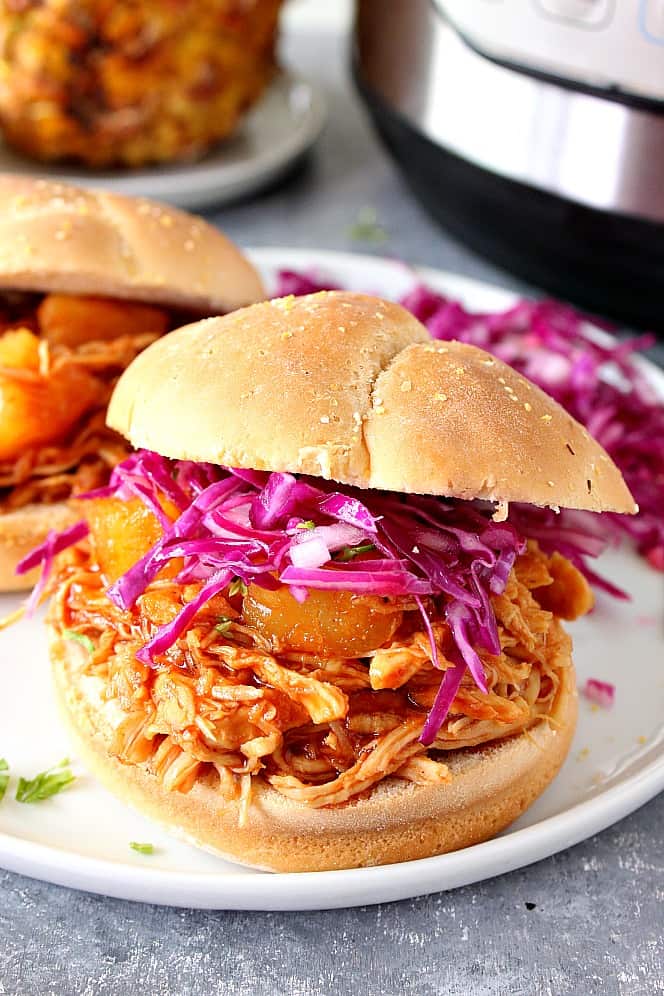 One of the fastest chicken dinners I make during summer is a slow cooker BBQ chicken. It is as easy as placing chicken in the crock pot and topping it with BBQ sauce. I jazzed up the idea and converted it to use in my Instant Pot and now I have a new family favorite! And it's as easy yet much faster to make!