Ham and Cheese Biscuits with Basil – flaky and buttery biscuits with ham, cheese and basil! Perfect with a steaming hot bowl of soup or chili!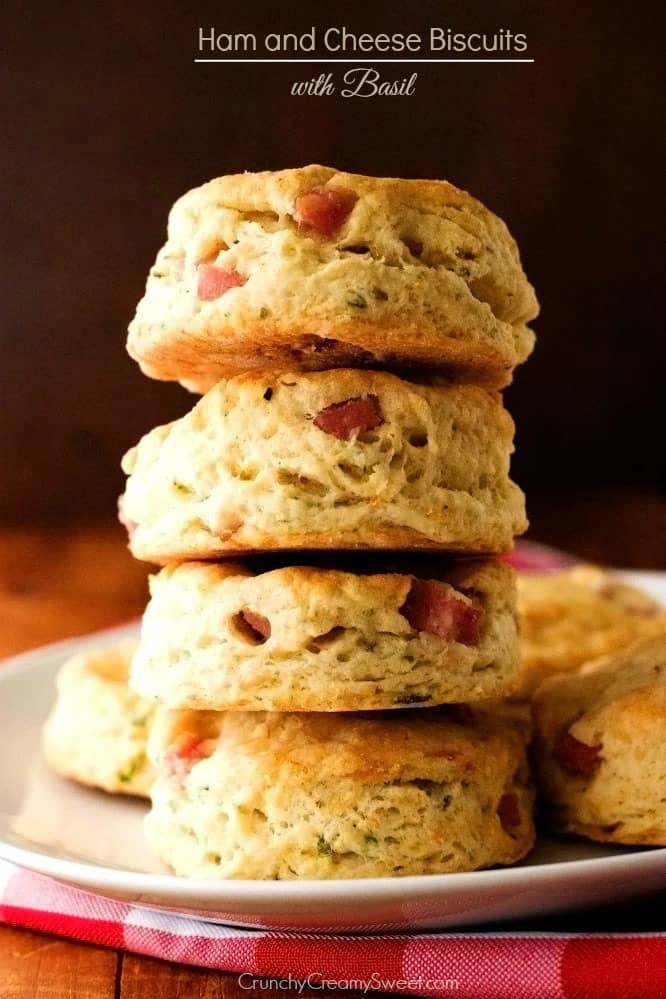 The summer is over, we are knee-deep into fall and I just bought my first basil plant.
Yep, you read that right.
For the last two years, I gave up on growing herbs in my garden as I never had much success with it. And then I saw this gorgeous basil plant in our store. I looked at my Hubby and in slow motion placed the plant in our grocery cart. He gave me a look saying "I give it three days".
Right now, my basil plant is sitting on the counter in it's special designated place. I see it everyday, I water it everyday. It actually makes me proud! I've had it for a week now and I am seeing new leaves! I love the fragrance of it! Slightly sweet, citrusy and so earthy. Amazing!