Chocolate Crunch Peanut Butter Balls – you will love these little balls of sweet goodness! Perfect for chocolate and peanut butter lovers!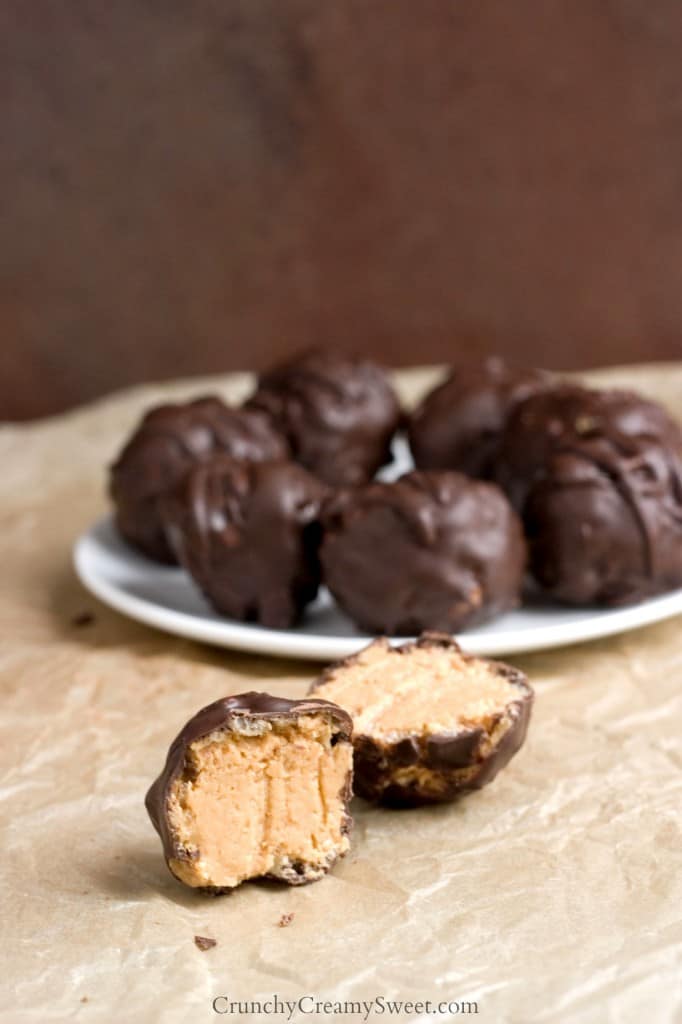 It's been a crazy weekend for me. First, I woke up on Saturday to our backyard covered in snow. SNOW! I am pretty sure there is a law that after the first day of Spring – no snow fall allowed. Also, the glorious temperature in mid 60's – gone. We are back to 40's. Depressing.
On Sunday, my computer crashed. It does that every year. And every year – it happens right before I have an important post to write and publish. Needless to say, I was a mess. Give me chocolate and wine and out of my way!
Besides, I have been staying up late every night for the past week, watching "Falling Skies" on Prime which means I am waking up with serious dark circles under my eyes.
[Read more…] about Chocolate Crunch Peanut Butter Balls Recipe