Cinnamon Sugar Donuts are soft and fluffy, baked, not fried and coated with cinnamon sugar. 
These donuts are a favorite around here, along with the Glazed Chocolate Donuts and the Mini Donut Muffins.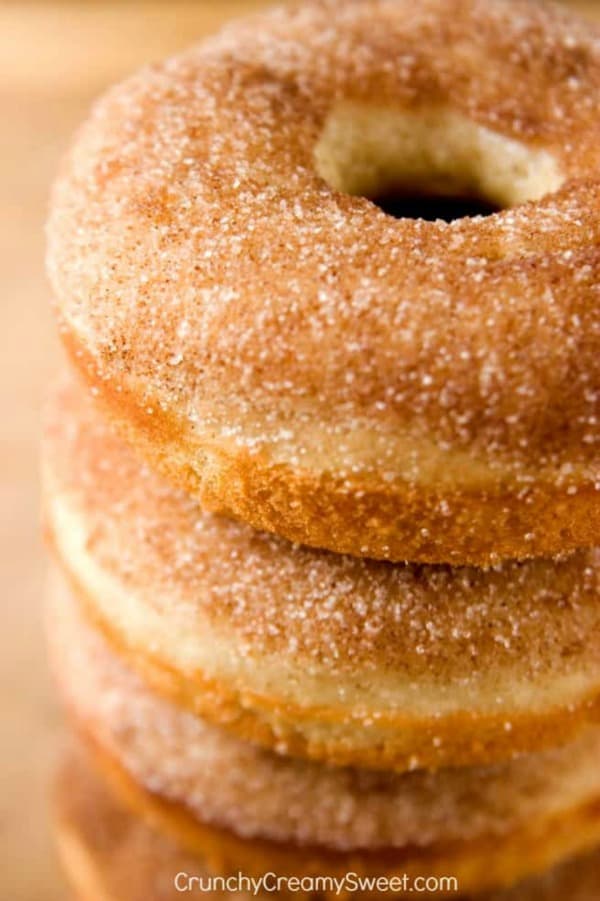 CINNAMON SUGAR DONUTS
They are fluffy, soft and so easy! You can have from-scratch donuts done in under 20 minutes! Then coat them in cinnamon sugar and devour. I know they are a classic type of donut, but that's just one more reason to save this recipe so you can make them whenever craving hits.