This German Potato Salad is made with warm red potatoes, crispy bacon and tangy mustard onion dressing. It makes for a perfect summer side dish!
Serve this salad with grilled chicken or as a side to pork schnitzel and braised red cabbage for a truly German meal.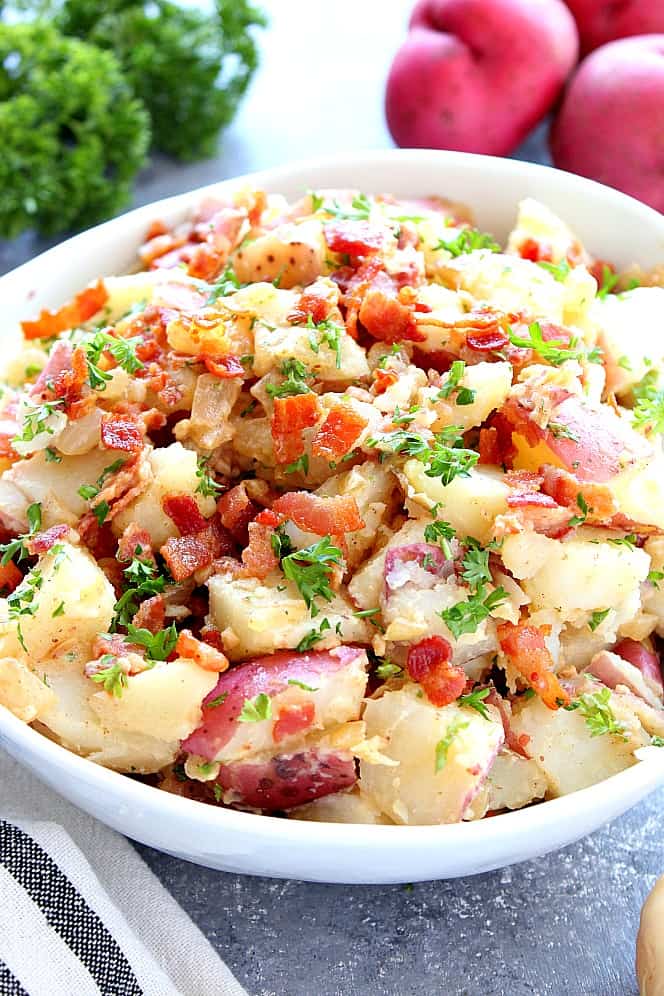 Potato salad is always my go-to side dish for summer BBQ. If you stop by our house during any summer weekend, it is almost guaranteed I will have a big bowl of potato salad waiting to be served. We love them all: creamy and well-chilled or warm with a tangy dressing. Potato salads make for a great side dish and the combinations are limitless.
This German Potato Salad is tangy, hearty and so tasty thanks to the mustard dressing and crispy bacon. It goes so well with grilled chicken, burgers or sausage. If you are looking to switch things up from the classic creamy American potato salad, try the recipe below. It's bound to be a hit!