Instant Pot Bacon Brussels Sprouts Recipe – quick and easy side dish recipe with Brussels sprouts that are steamed and then sauteed with garlic, onion and crispy bacon. All in your Instant Pot!
I serve these sprouts as a side dish with Honey Mustard Chicken or my Chicken Francese.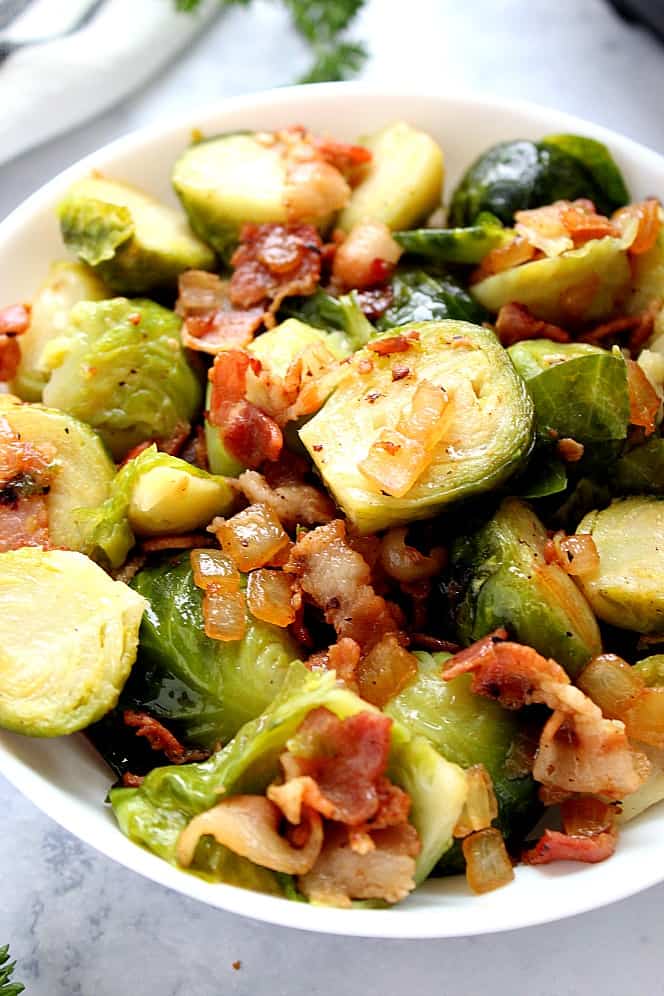 If you thought that Roasted Brussels Sprouts are the best and only way to enjoy this vegetable, let me show you how to turn them into flavor-packed super quick side dish with bacon and sauteed onion and garlic, cooked right in your Instant Pot. It's the fastest way to make Brussels sprouts.
These Instant Pot Brussels Sprouts with Bacon are tender and delicious with bacon. After steaming in the Instant Pot for just 3 minutes, the sprouts are tender and melt in your mouth yet they are not mushy. The quick saute with bacon, onions and garlic adds a ton of flavor. It's a great quick side dish to be served for holiday dinners, weekend dinners or as a meal prep for the week.
[Read more…] about Instant Pot Bacon Brussels Sprouts Recipe