Cheddar Bacon Ranch Dip recipe – you only need 5 ingredients to mix this dip up! It's so good and perfect for a game day or a party!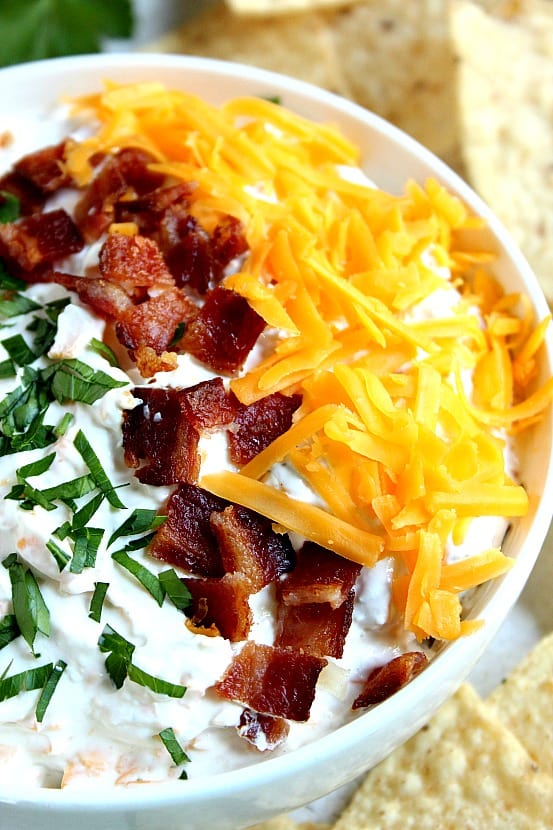 Ladies, let's talk about the football season. What do you love about it? I have to admit that I am here mostly for the food. I do watch our team's games and cheer but I enjoy the food more. And from what I hear on social media, I am not alone! I love the food!
I think my Hubby is really enjoying this year's football season as I decided I want to make lots of savory snacks that I could share with you on the blog. It's the one time during the week when he will indulge in some rich foods. That's why I try to make it really good!
This dip is one of our favorites. Ridiculously easy and has one of those ingredients that should have their own food group. Like bacon. And cheese. Throw in a creamy ranch dip and you got one fantastic dip!