Fried Cabbage with bacon is a simple yet flavorful side dish made with just a few ingredients. Make it in 20 minutes or up to 2 days ahead.
Serve this cabbage with Pork Schnitzel or Mushroom Pork Chops and Mashed Potatoes for a whole meal your family will love!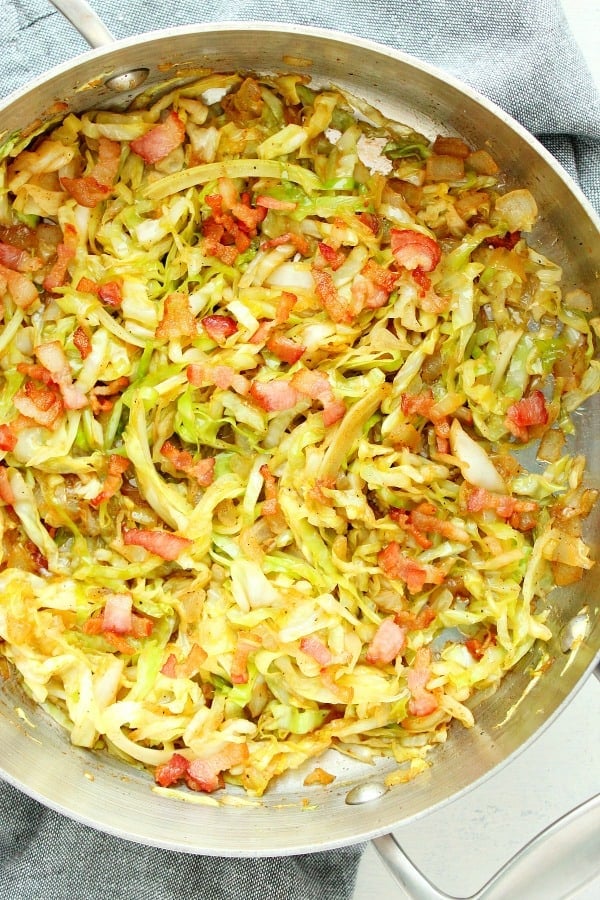 Fried Cabbage is an Irish side dish, but doesn't have to be served only on St. Patrick's Day. This dish is quick and delicious and perfect served with pork, chicken or sausage (like I did in my Cabbage and Noodles recipe). I start with cooking bacon and then fry the onion and cabbage in the bacon grease. Talk about delicious! You can use it as a side dish or as a topping on grilled sausage or brats.