One of the easiest apple desserts to make this fall: Caramel Apple Crumb Bars. Delicious brown sugar crust and topping and creamy apple filling.
We love these crumb bars during fall, as much as we love my Cherry Pie Crumb Bars during summer.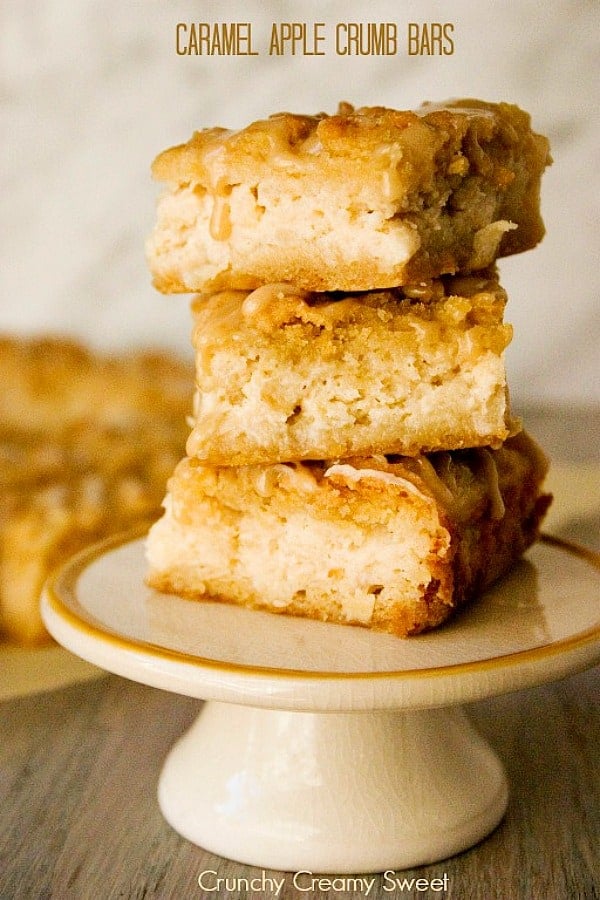 CARAMEL APPLE CRUMB BARS
I made another version of my favorite bars: sour cream crumb bars. My crumb bars are one of the easiest recipes on my site and so easily adaptable to any season and any flavors. You name it, I can make it into these crumb bars. My favorites are Strawberry Pie Crumb Bars and the popular Pumpkin Spice Crumb Bars.
This time, I added homemade apple butter, shredded apple and drizzled the finished product with sweet caramel glaze. Best idea ever!