Apple Cider Pancakes – sweet and fluffy pancakes made with apple cider and topped with cinnamon sugar apples! Perfect fall weekend breakfast!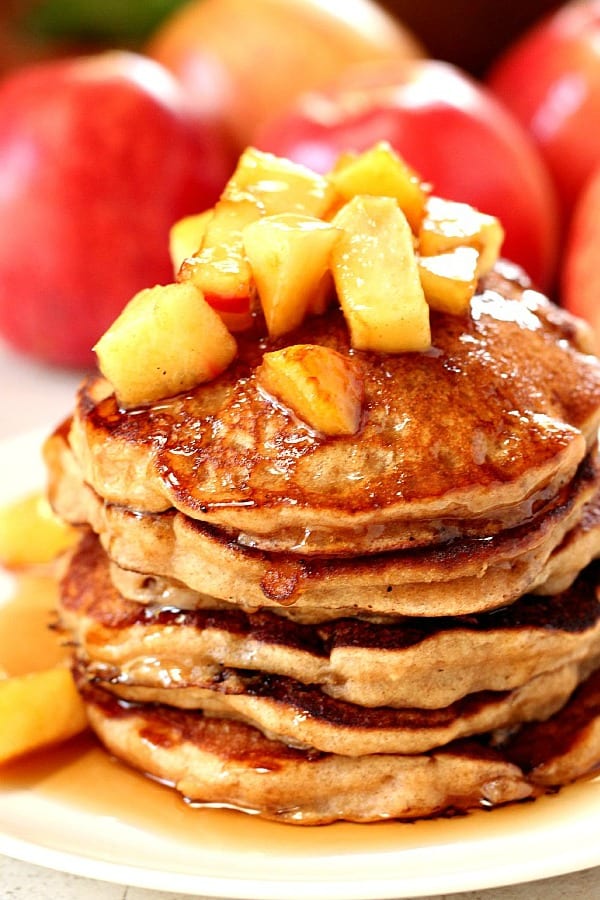 Fall weekend breakfast is quickly becoming my favorite. The summer version is quick as in grab a fruit or a muffin and out the door because the weather is gorgeous. The fall breakfast makes me want to use seasonal flavors, like cinnamon and nutmeg and add season fruits, like apples. It's time to sit down and enjoy every bite.
I made these pancakes few weeks ago and didn't really plan on sharing about them but they look crazy delicious and just screamed fall to me. A quick photo shoot later, I gave my hubby his plate back so he could dive in.