Caramel Apple Cheesecake – decadent and indulgent cheesecake with caramel apple topping. Rich and creamy and absolutely amazing!
I love making my Orange Cranberry Cheesecake for Christmas, my Lemon Raspberry Cheesecake Bars for Easter and this dessert for Thanksgiving.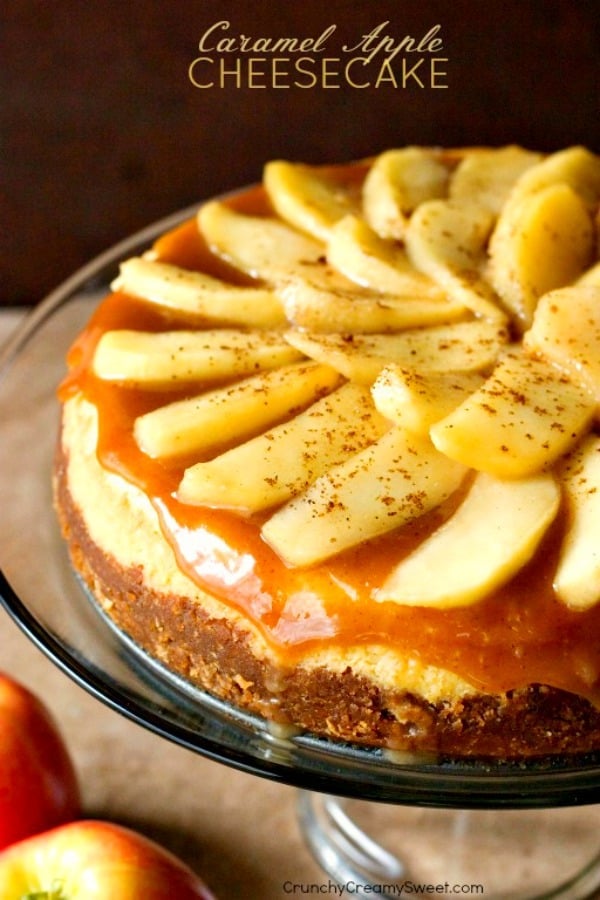 Cheesecake – my first true love when it comes to dessert. The very first one I learned how to make, the first dessert I made for my Hubby and the one I always make for special occasions. Like holidays.  It's a creamy, silky cheesecake topped with caramelized apples and caramel sauce. One decadent cheesecake for the fall season. Or any time you want a caramel apple dessert. Each bite is a pure indulgence that melts in your mouth! The apples are sweet and soft but not mushy. A dash of ground nutmeg enhances the caramel and makes the flavors even more pronounced. You may also like my new Easy Microwave Caramels recipe. It's fail-proof!