Apple Zucchini Muffins – soft and fluffy muffins with grated zucchini and apple. Perfect for lunch boxes or as an after-school snack! 
If you have more zucchini to use up, you also need to try my Chocolate Zucchini Bread and my Zucchini Cornbread Muffins.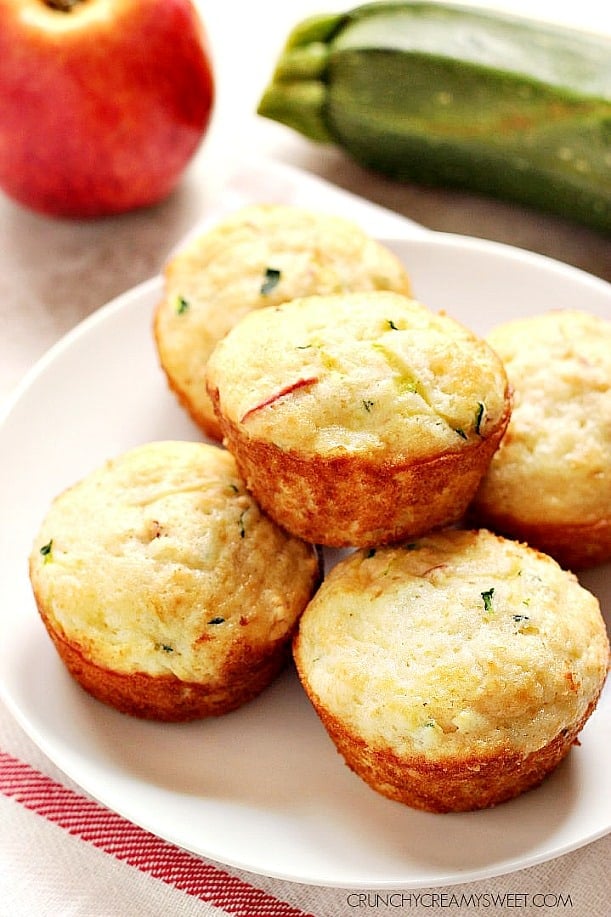 APPLE ZUCCHINI MUFFINS
I knew these Apple Zucchini ones will be a great hit as soon as the came out of the oven. They smelled so good and looked fantastic! They melt in your mouth! The apple and zucchini is a great combo and makes these a perfect addition to lunch boxes or as an after-school snack. They were a huge hit with my kids and I have a feeling, they will be with others. Besides, they are extremely easy to make and you can have them done in under 30 minutes. The apple and zucchini make them softer than maybe regular muffins. They are moist and fluffy, which contributes to the melt-in-your-mouth factor.