Easy Mushroom Stroganoff is a quick and easy vegetarian version of classic beef stroganoff. Packed with flavor and on the table under 20 minutes.
Serve this pasta with garlic bread or breadsticks for a whole meal your family will love.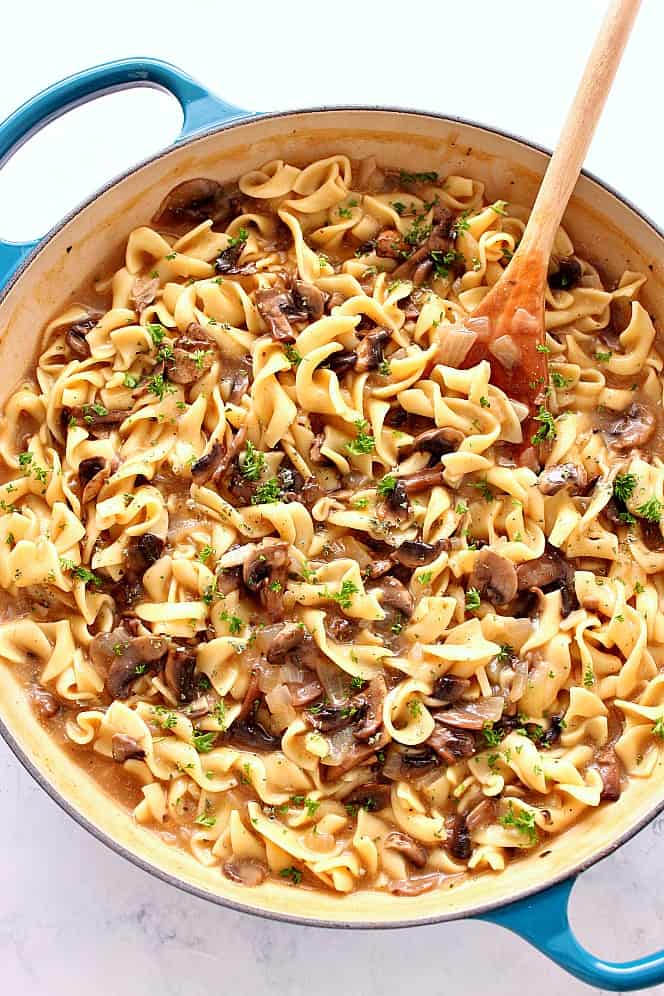 If you have Meatless Mondays on your weekly menu, I have just the recipe for you to try: Easy Mushroom Stroganoff. It's a vegetarian version of a classic: beef stroganoff. In place of the meat, we are using mushrooms. Still flavorful, still delicious but lighter in calories and healthier. You can make it vegan by using almond milk for the creamy sauce and vegan noodles. This Easy Mushroom Stroganoff can be done on your table in under 20 minutes. It's quick, easy and perfect for busy weeknights when you want something delicious but healthy.