Search Results for: roasted
Super easy breakfast skillet for the chilly mornings!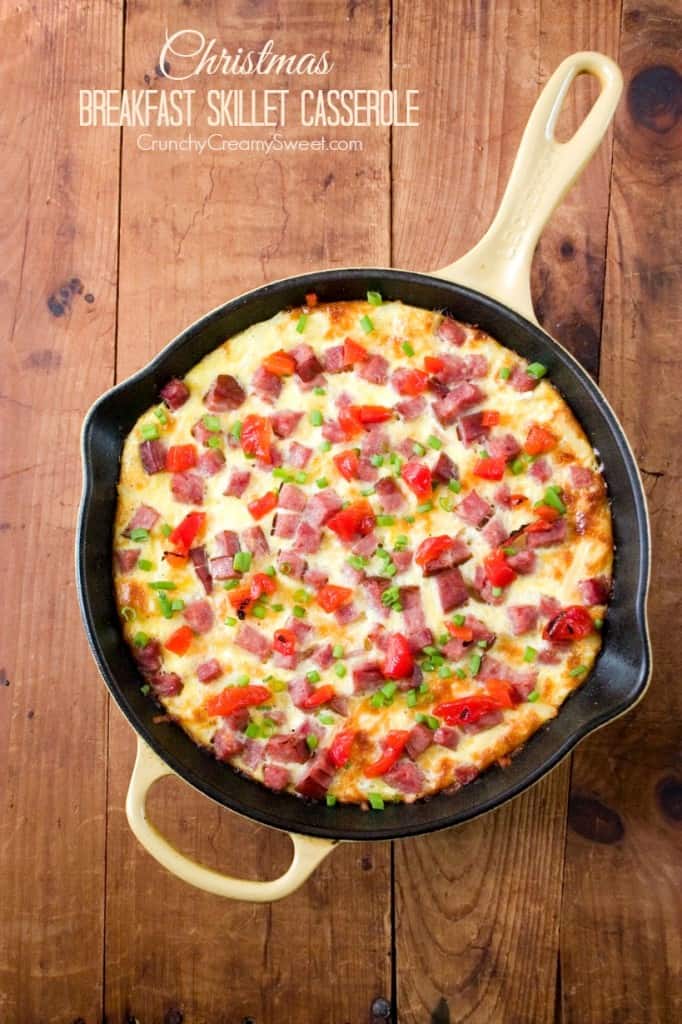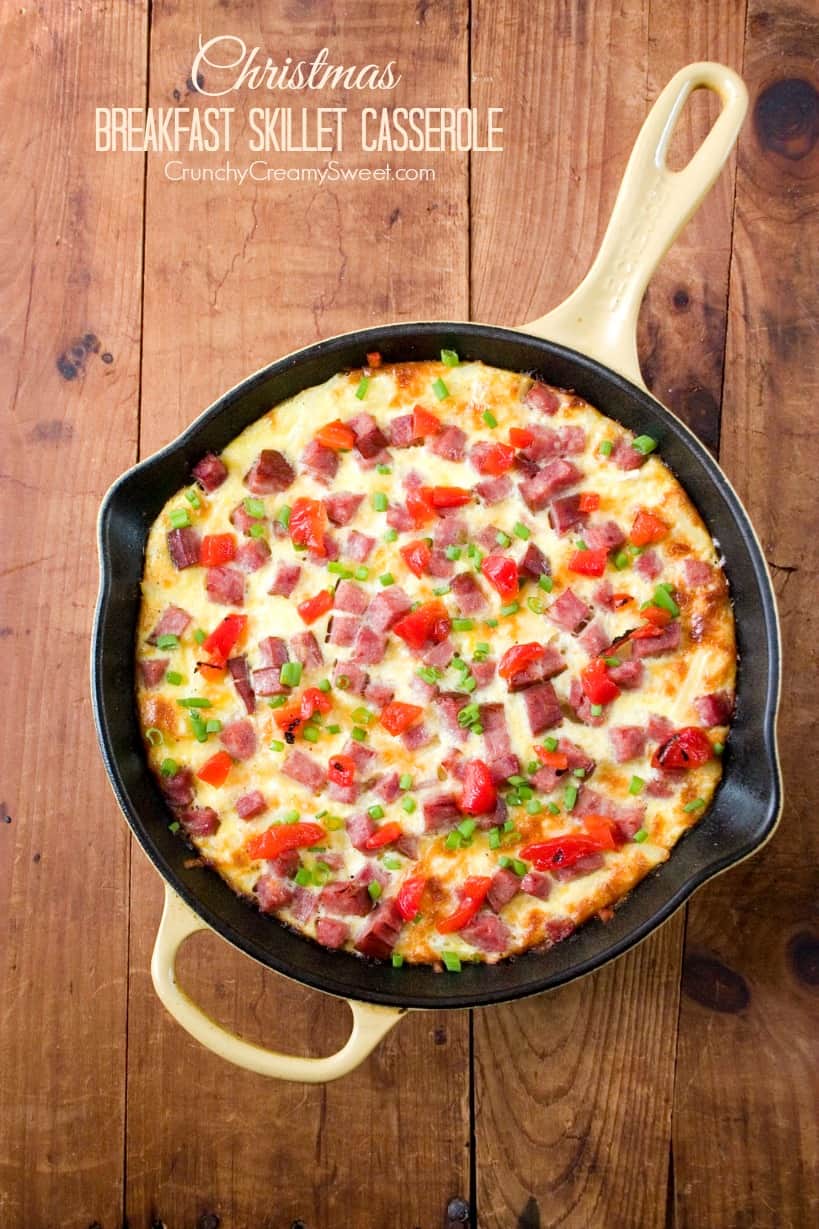 Raise your hand if you like easy breakfast skillet bakes!
Now, raise your hand if you would love to win the Signature Skillet from Le Creuset!
[Read more…] about Christmas Breakfast Skillet Casserole and Le Creuset Giveaway!
Previously, on CCS:
Monday – was a failure… CCC Monday disappoints with humidity that ruined my batch of Dorie Greenspan's chocolate chip cookies… 🙁
Wednesday – was saved with my first savory dish! B@@r Bread with Cheese and Bacon. Talk about guy food!
Thursday – sunflower seeds are getting a makeover with ranch! Ranch Flavored Roasted Sunflower Seeds. Did you know they make them in Jalapeno too?
Friday – huge huge HUGE! My 1st guest post and it's on A Culinary Journey with Chef Dennis!! Special occasion requires a special dessert: No-Bake Chocolate Cheesecake. The best. Ever. Yum. Go. Check. It. Now.
~~~~~~~~~~~~~~~~~~~
This week was really big for my little blog. I crossed a savory line and loved it and I guest posted on A Culinary Journey with Chef Dennis! I want to thank everyone who was as excited as I was and for all the fabulous comments left here, on CCS, and on Chef Dennis' blog. It means a lot to me! THANK YOU!
                  ~~~~~~~~~~~~~~~~~~~~
Thank you so much to all who participated in last week's Fabulous Friday Party! My personal favorite was:
It's Chestymallow by I-Lost in Austen!!!
Kit's sons made it for her for Mother's Day. How sweet is that?? ( total swoon)
Our Fabulous Friday Party is being postponed until further notice. Our sweet host, Tiffany, is taking a break to enjoy family time. But do not fret, my friends. The Party will be back soon! To see which entry had the most views, please, visit Tiffany's blog.
                ~~~~~~~~~~~~~~~~~~~~
Reminder: The 1st Blue Ribbon Challenge is on June 20th. Just few days away! I am so excited for it! All of you, who left comments or sent me e-mail about participating – you should have received a reminder by now. Your mousse post has to be a new post to your blog. I am in the midst of creating a page, here on my blog, with all the info and the badge.
As I mentioned before, my Little Guy just turned 1!! We are celebrating with family this weekend. I have a big project for this occasion – the Cake!  Did you guess? 🙂 I hope it will work out and I will be able to share it here, on CCS.
Next week is going to be very exciting with the challenge happening for the first time. I hope everyone will have lots of fun making mousse. I can't wait to see all the entries!
Have a wonderful and sweet Father's Day weekend!
xoxo,
Anna