These Air Fryer Biscuits are made from scratch and baked in just 6 minutes. They are buttery, flaky, and delicious! Perfect with soups, pot pie, or sausage gravy.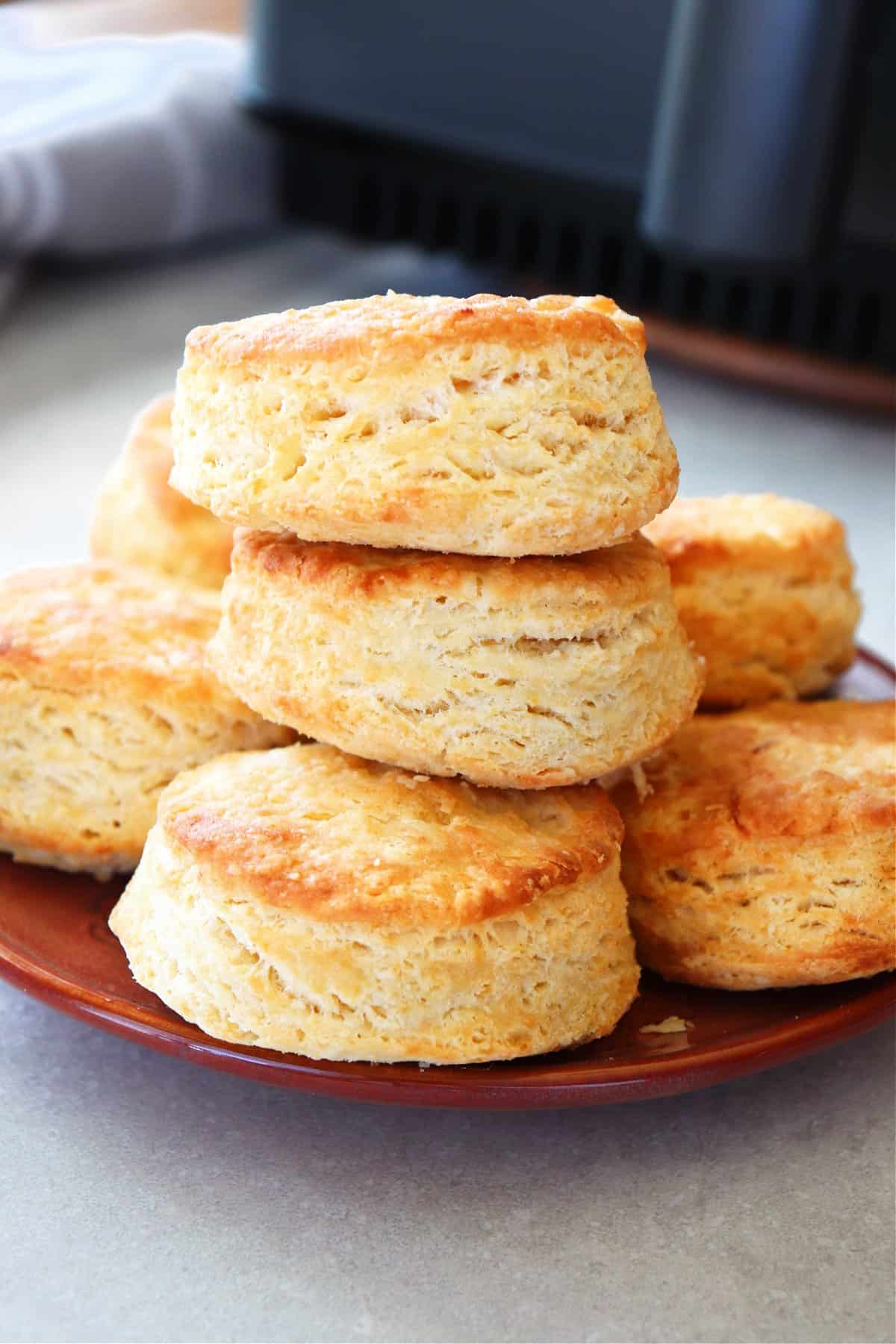 Air Fryer Biscuits from Scratch
Creating this recipe was a real treat! It was the first baking project I made in the air fryer and I am so happy with the results! Who knew you can make delicious biscuits right in the air fryer? In less than half the time! My biscuit dough is fail-proof and so easy to make, even if you've never made biscuits before. The air fryer gave them a nice crunchy top. I am still in awe they baked so beautifully in just 6 minutes. I hope you will try this recipe and enjoy it as much as I do!