Instant Pot Roasted Whole Chicken Recipe – juicy and delicious whole chicken cooked in the pressure cooker. Great as a main dish or as a rotisserie chicken for other dishes.
I like to serve this chicken with Sweet Corn Casserole and Classic Waldorf Salad for a delicious yet easy meal, any day of the week or lazy weekends.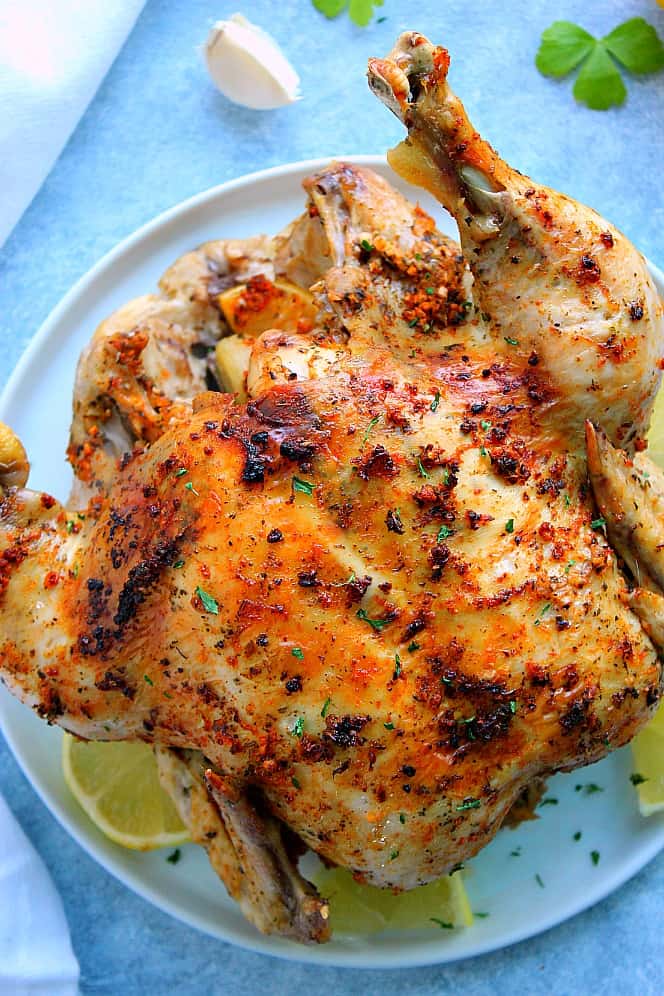 After the success of my Instant Pot Turkey Breast, I knew I had to try and cook a whole chicken in my favorite appliance. I am so happy with the results! The chicken is juicy and delicious, not to mention the Instant Pot does the work and I don't have to baste it and tend to it.
INSTANT POT WHOLE CHICKEN
This Instant Pot Whole Chicken is juicy and delicious every time. Another reason to love my Instant Pot! I can have the chicken done in 1/3 of the time it would take to roast it in the oven!