Try my Mashed Sweet Potatoes recipe with brown sugar, orange, and cinnamon. They are flavorful, creamy, and perfect for your holiday gatherings!
Serve them with Thanksgiving turkey or Christmas ham this holiday season! This classic side dish has its place right next to green bean casserole and stuffing.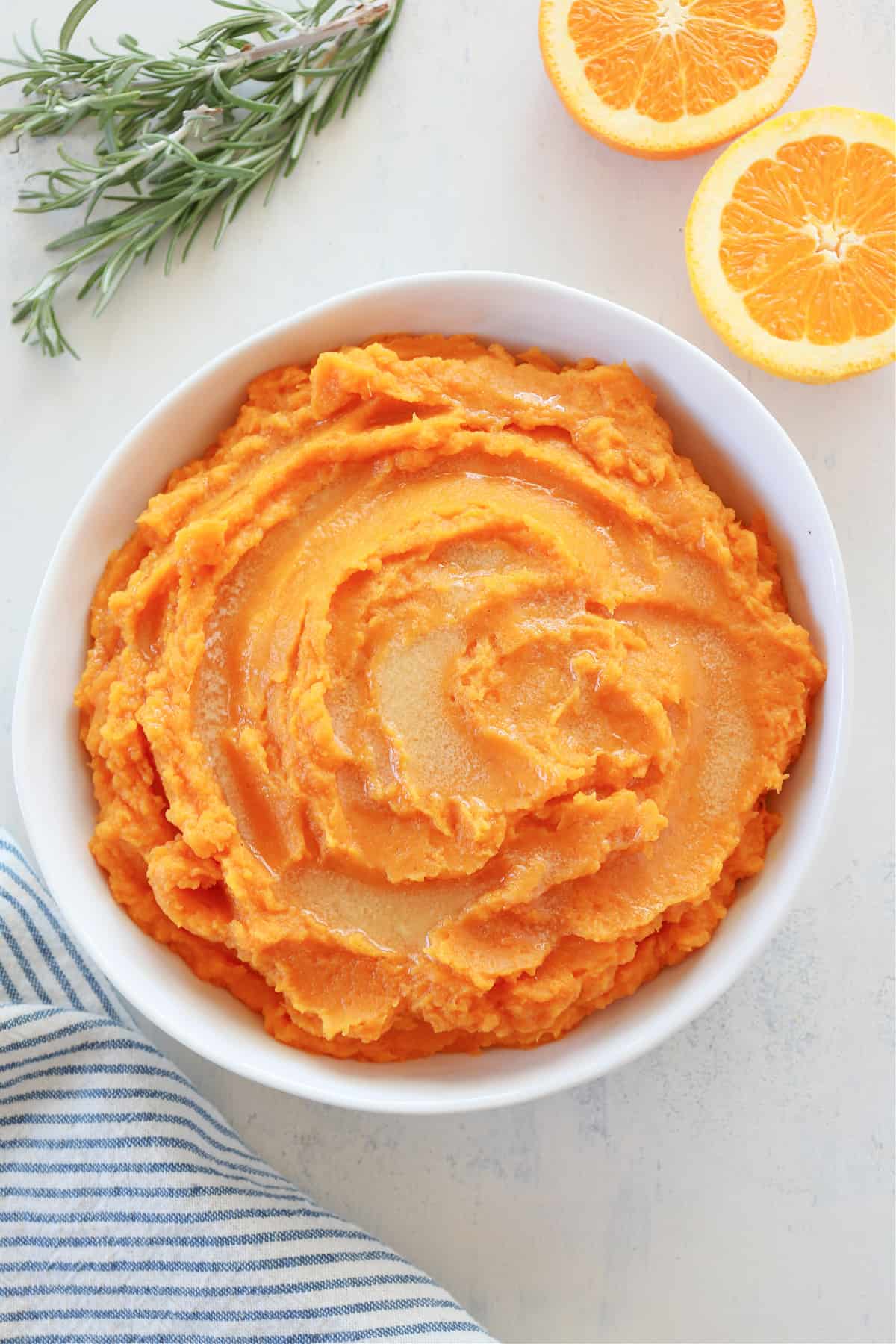 Easy Mashed Sweet Potatoes
The classic sweet potato casserole is my family's favorite holiday side dish. It's the toasted marshmallow or pecan topping that makes it so good. But when it comes to mashed sweet potatoes, for a long time, I was falling short. It was just lacking flavor. So I set on a mission to make them the best ever and here is the result!
My Mashed Sweet Potatoes are spiced with cinnamon and cloves (don't skip either one!), creamed with butter (no milk or cream), and jazzed up with orange (juiced and zested). I am obsessed with this mix of flavors! It's perfect for the holiday season. Enjoy!