This Leftover Turkey Salad is an easy way to turn leftovers from your roasted turkey into a delicious lunch salad. Made with chopped turkey meat, apples, onion, and creamy dressing, this salad is quick and tasty!
This salad is just one of many delicious recipes for leftover turkey, like my turkey Tetrazzini or turkey soup with rice. Don't forget to keep the bones for a homemade turkey stock!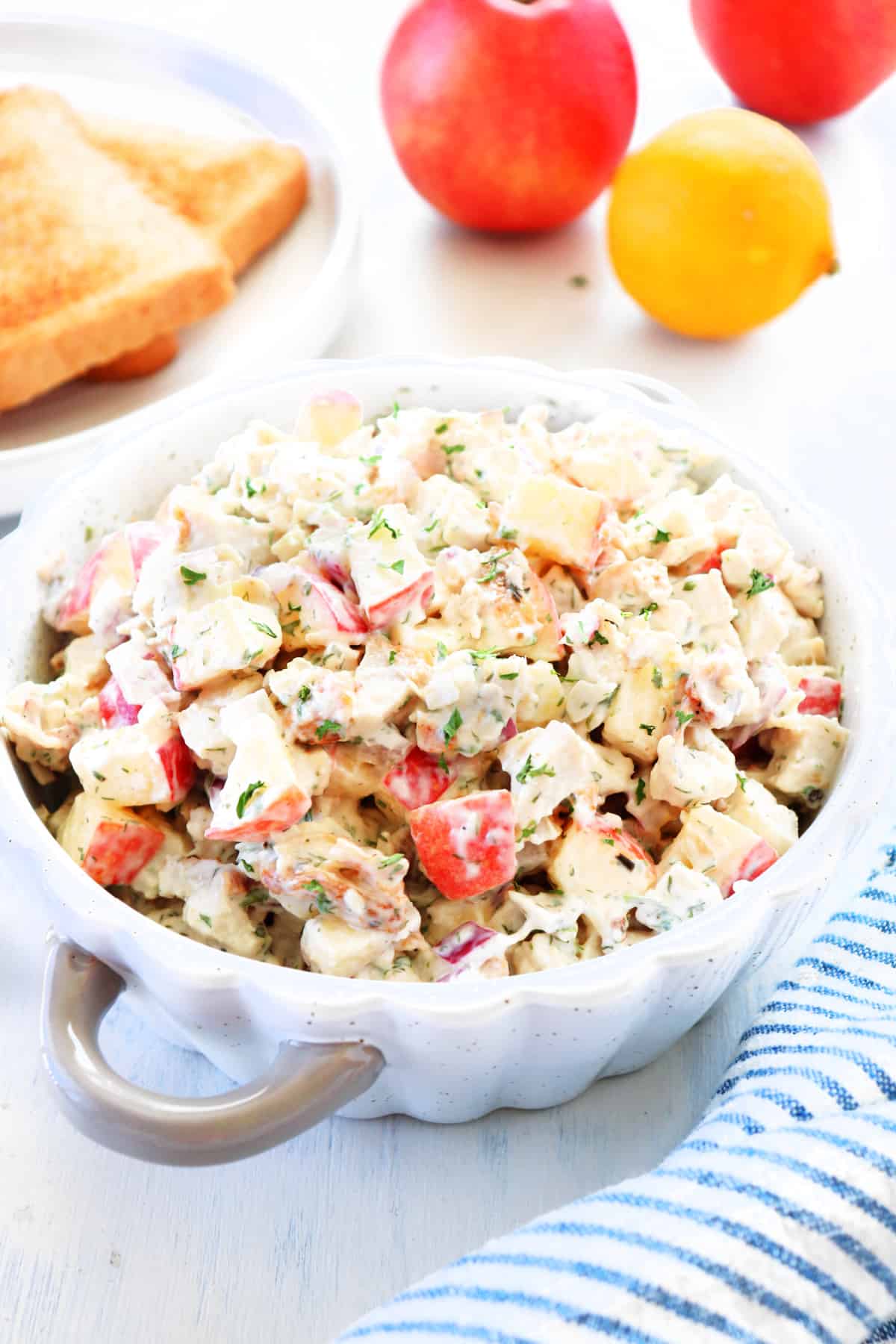 Easy Salad with Leftover Thanksgiving Turkey
After the big turkey dinner, I am in charge of the leftovers. I chop and portion any turkey meat and know what I want to use it in. I always set aside a couple of cups of chopped roasted turkey meat (especially the breast) to make this Leftover Turkey Salad. It's super simple yet so tasty! My family loves it for lunch with whole-grain bread or in lettuce cups. The sweetness from the apple and slightly sharp flavor from red onion complement the herby turkey meat so well. If you want to add other ingredients, just check out my list below!