This Air Fryer Turkey Breast is crispy on the outside and juicy on the inside! Simple ingredients make this turkey breast a show-stopper for your Thanksgiving holiday dinner.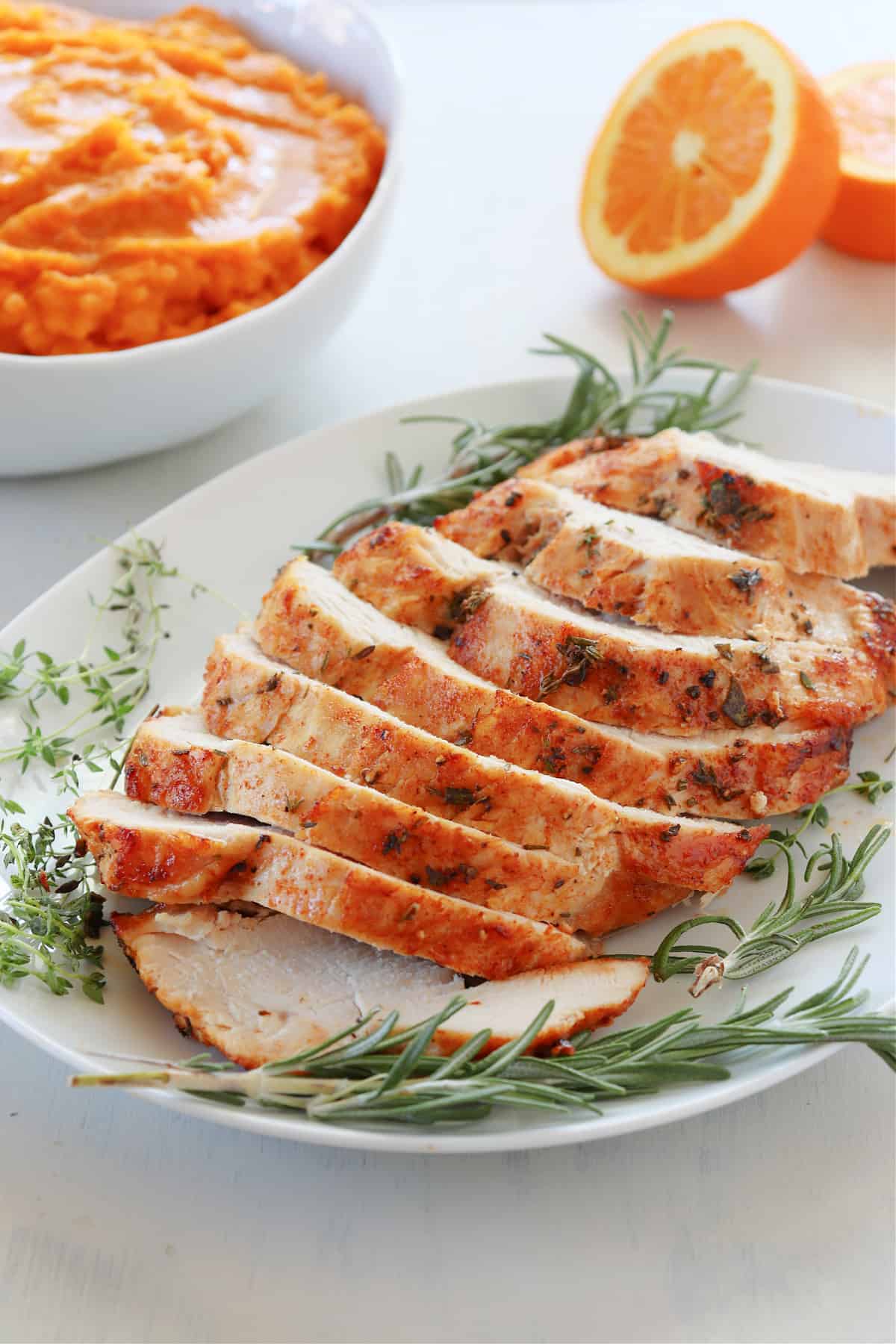 Easy Turkey Breast in the Air Fryer
For the last three years, I have been making bone-in turkey breast in the Instant Pot. It's a delicious and very easy way to make it and still one of my favorite. This year, I am roasting a boneless turkey breast in my air fryer and it's a game-changer! Turkey breast (especially a boneless one) is very easy to roast. If you decide to brine it, you won't need an extra-large pot, just a simple soup pot works. It's a great size for smaller gatherings but you can also make 2 for a larger crowd. No special technique for carving it, just slice it and serve! It's so easy!