These Air Fryer Carrots are a perfect quick side dish for busy weeknights! Cooked in minutes, these carrots are tender and flavorful thanks to simple seasoning mix and salty Parmesan cheese.
Serve these carrots with air fryer chicken nuggets for an easy and delicious kid-friendly dinner!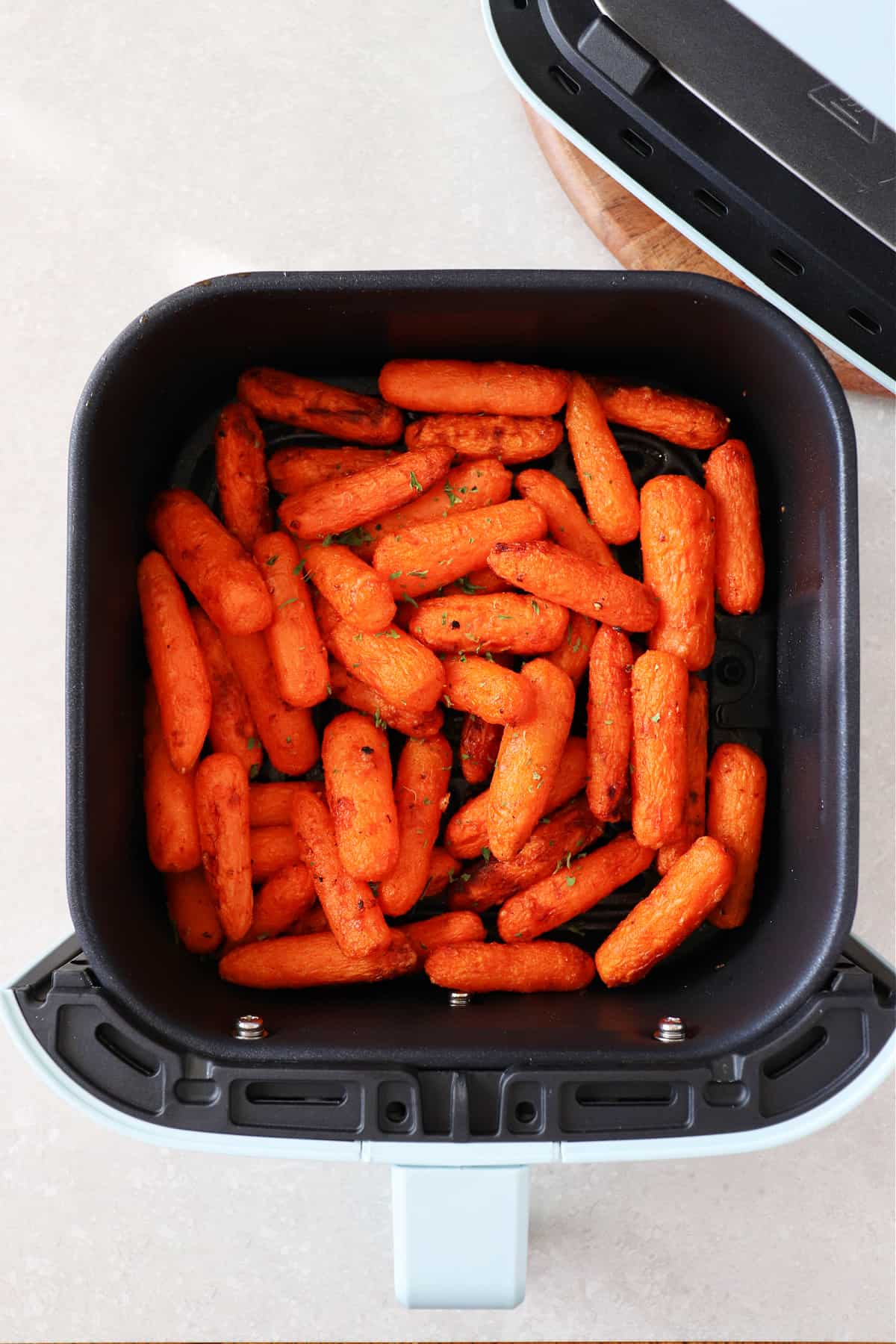 Easy Air Fryer Carrots
We all have those days when we need dinner on the table quick. My air fryer turns out to be invaluble when I am in a pinch. It cooks salmon to perfection in half the time and fries chicken nuggets until golden and crispy. I can also whip up veggies in minutes, like these sweet baby carrots. They are surprisingly delicious when air fried! I used baby carrots because my kids enjoy them so I always have them on hand, they are sweet and quick to prepare. No chopping or peeling needed! Just toss them with oil and seasoning and air fry until tender and delicious! Besides, the prep and clean up are a breeze when I use the air fryer instead of the oven. Win-win!