These Ricotta Gnocchi are made from scratch with ricotta cheese, eggs, Parmesan, and flour. I add olive oil to make them soft and extra delicious. This gnocchi recipe is done in under 30 minutes!
Gnocchi can be baked with marinara sauce, served with Alfredo sauce, or added to a soup with chicken and veggies.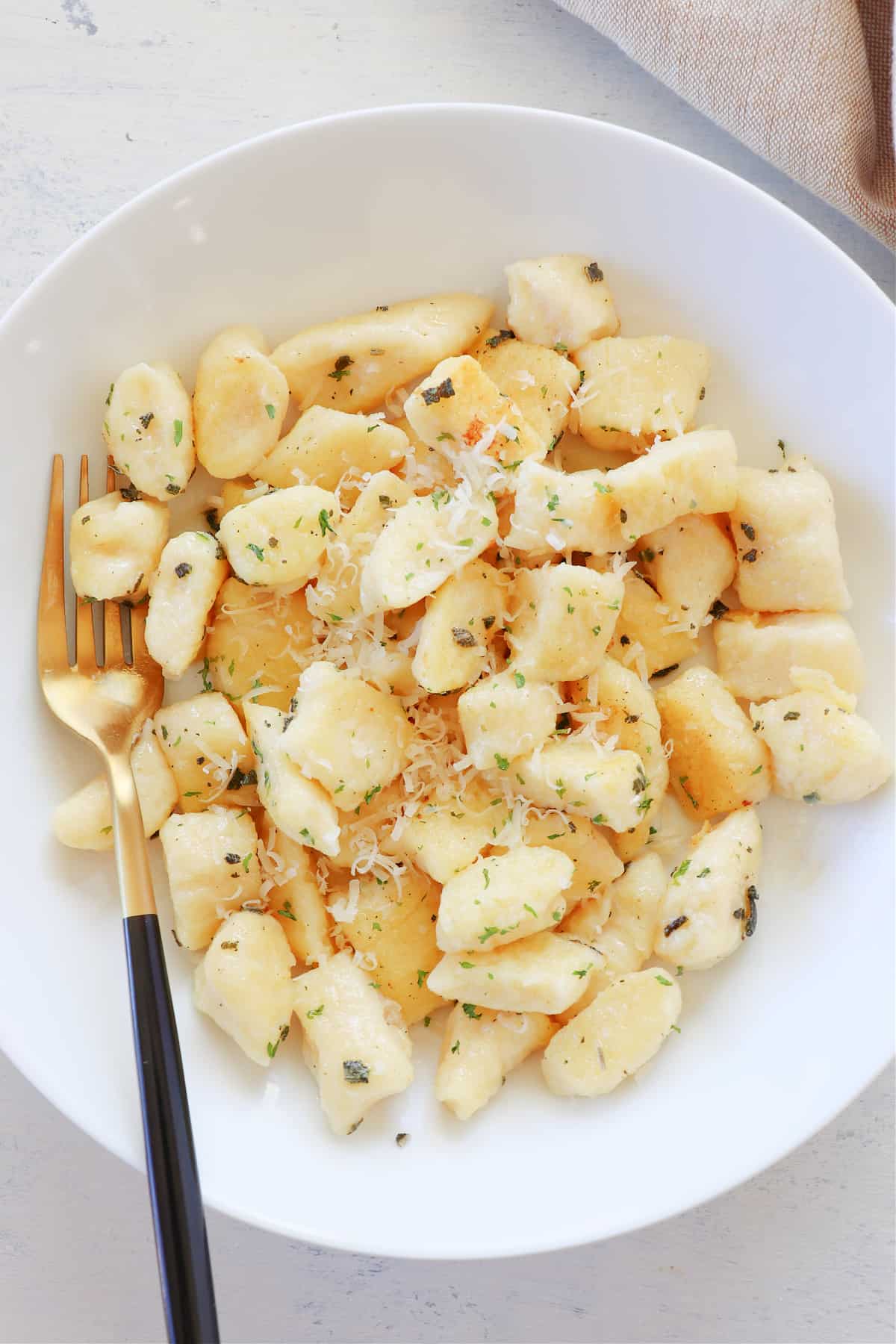 Easy Ricotta Gnocchi
Making dumplings from scratch is much easier than you may think. Like this recipe for Ricotta Gnocchi. No potatoes are needed so you don't have to cook them and cool them before even making the dough. Just mix all ingredients in a bowl, shape, cut, and cook. Simple but so rewarding! Serve them fried in butter with herbs, add to a pasta sauce or soup. You can whip them up for dinner or freeze them for later. Ricotta gnocchi are pillow-soft, light, and delicious! Enjoy!