You can serve this Creamy Mushroom Chicken with mashed potatoes (see my Instant Pot Mashed Potatoes recipe or it's slow cooker version) or pasta, preferably fettuccine noodles.
Creamy Mushroom Chicken Pasta - quick and easy pasta for busy weeknights!
Bacon Mushroom Chicken Alfredo - one of the most flavorful Alfredo pasta dinners! So easy and perfect when you need a quick dinner!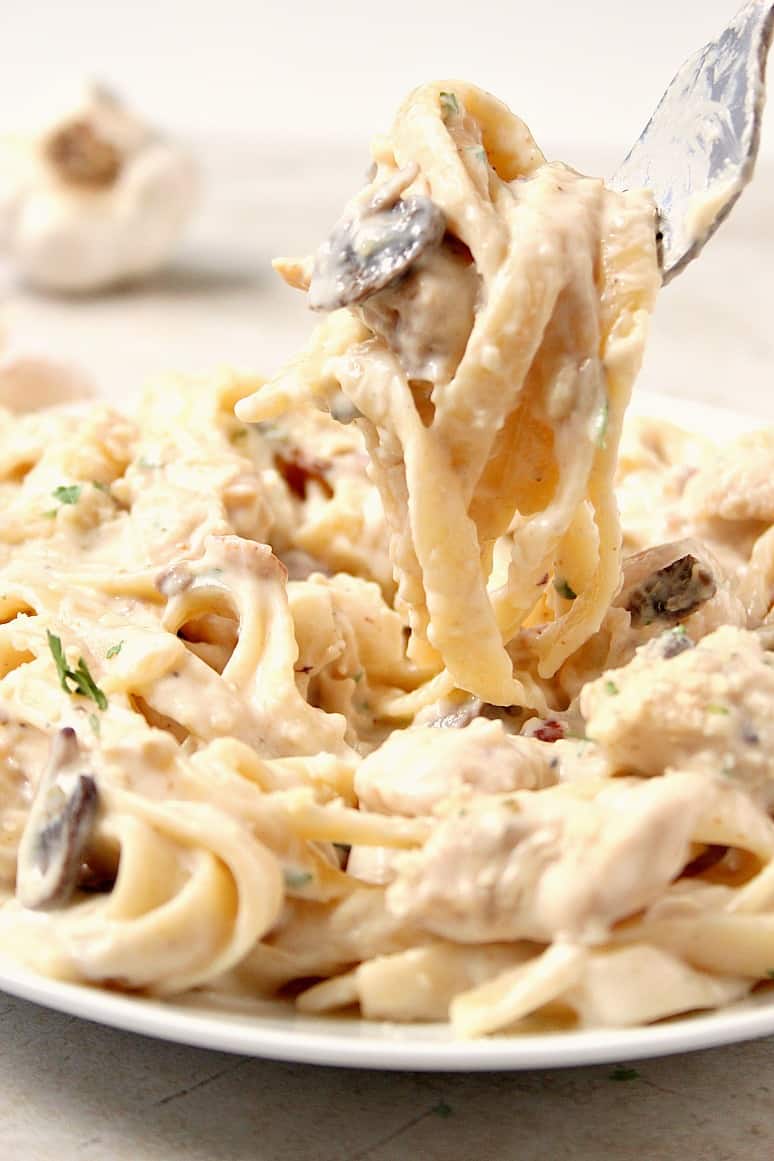 Homemade Cream of Mushroom Soup - the best recipe for a homemade version of condensed cream of mushroom soup. You won't go back to canned cream ever!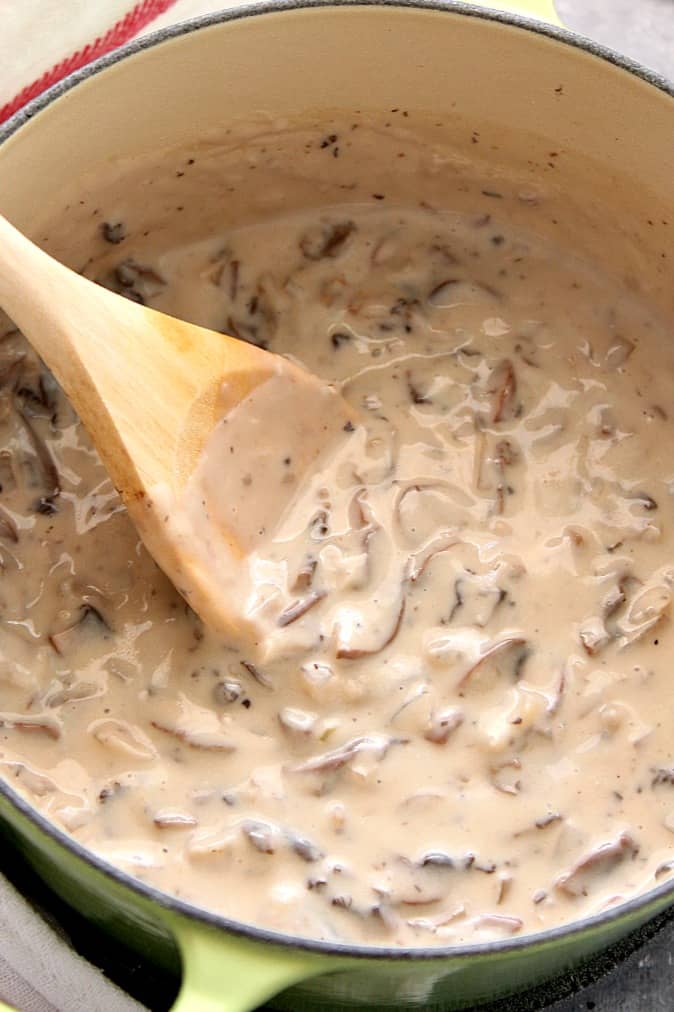 HOW TO MAKE CREAMY MUSHROOM CHICKEN
Simply slice chicken breast in half lengthwise, season each piece and dredge in flour. Cook in a skillet with oil and remove onto a plate. Make the creamy mushroom sauce in the same pan, add the chicken back in. Garnish with chopped parsley and serve. Since the chicken breast pieces are thin, they don't take much time to cook.
For a lighter sauce, you can use half and half or a mixture of milk and cornstarch so it will still thicken to a sauce consistency. For that, use 1 and 1/2 teaspoon of cornstarch and 1/2 cup of milk.